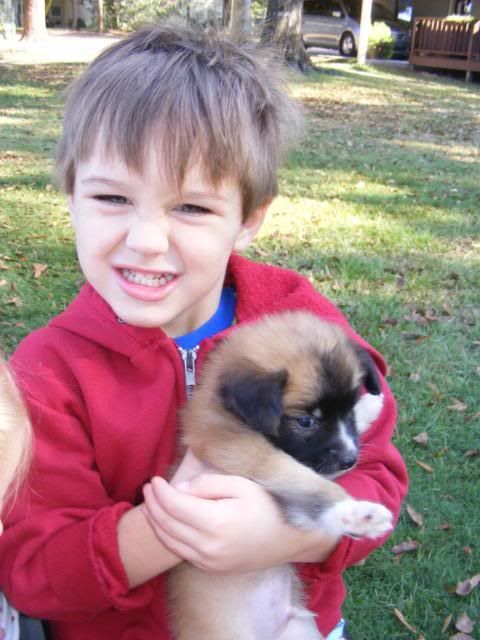 His name is Bo. John Luke named him.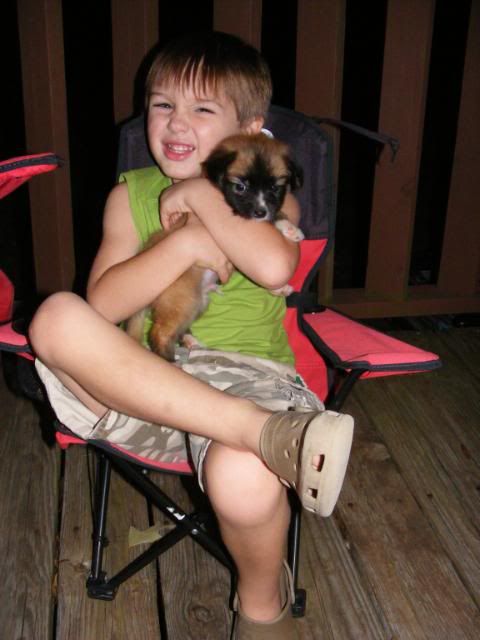 And he's very funny.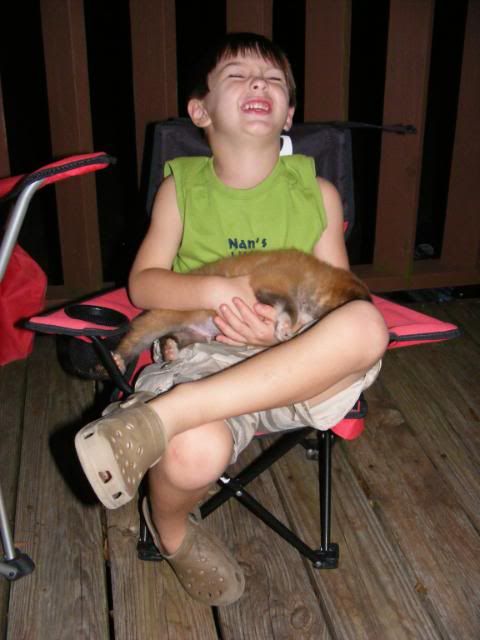 This is one of the coolest rides around. Just ask these two...
"Hold on sister."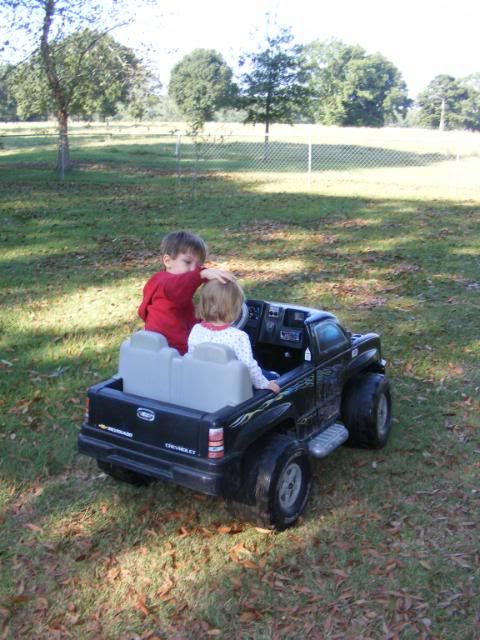 And now there's another cool dude that gets to join the ride...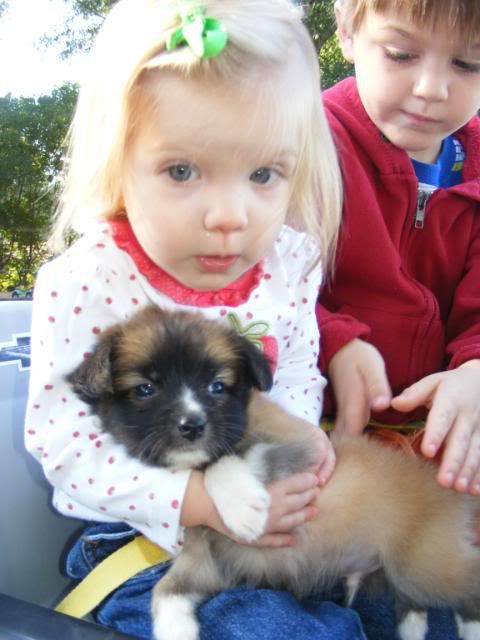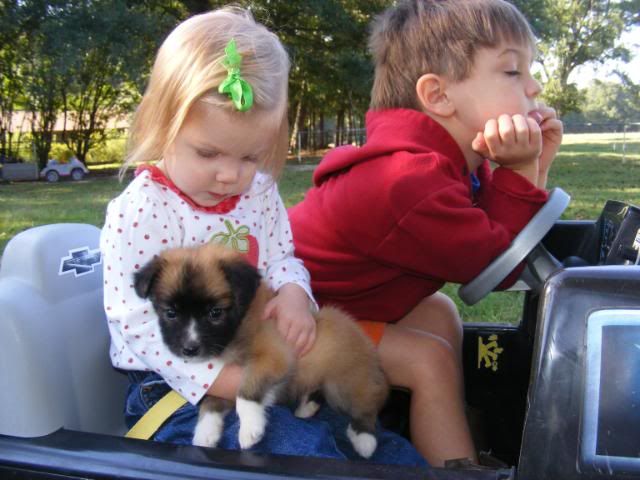 But most of the time he gets to ride here...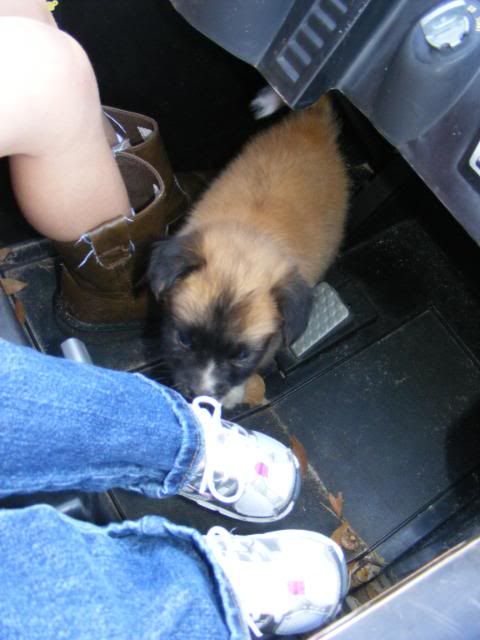 And these two are inseparable already...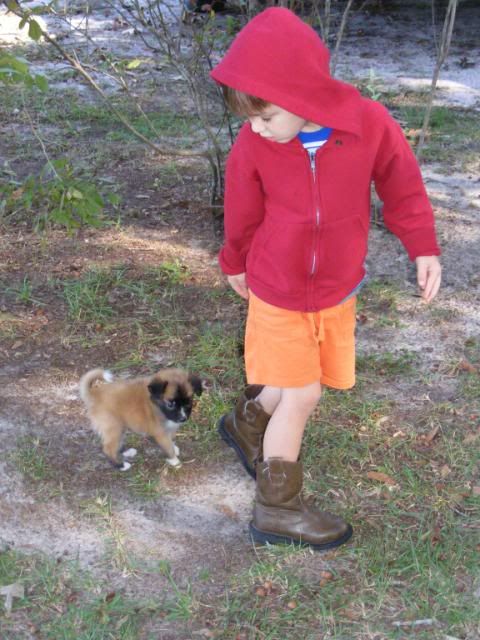 I cannot say enough about how much I love this weather! It is so totally awesome! Happy Fall Y'all!