Goin' to work with Daddy...
John Luke came running into our room this morning and crawled up in the bed and gave me a kiss and Allie Beth a kiss and said, "Bye Mama, Bye Allie Baby. Goin' to work with Daddy!" I talked to John earlier and he said John Luke is having a ball! They have ridden the backback (backhoe), the tractor, and the dumpbone (dumptruck). And they've had hotcakes from McDonalds and are now on their way to clear some land with the GaGa(excavator). No wonder he likes to hang out with Daddy a whole lot more than Mama. Daddy's toys are MUCH more exciting!!! (Or at least I think that to make myself feel better~)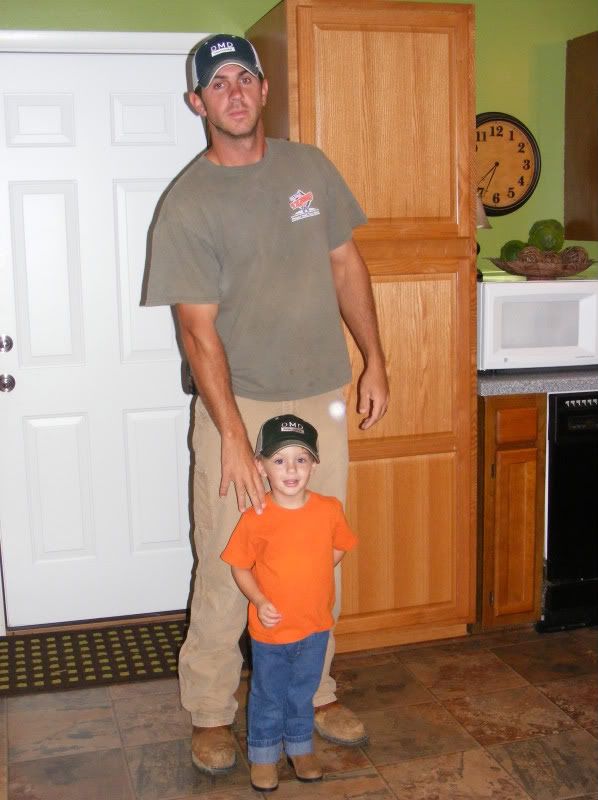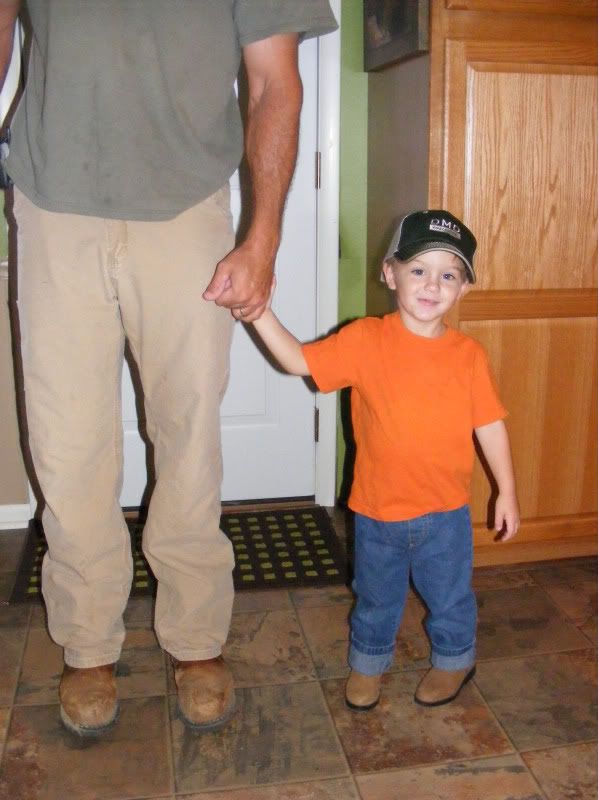 And the first of many firsts...Our first trip to church with this precious angel...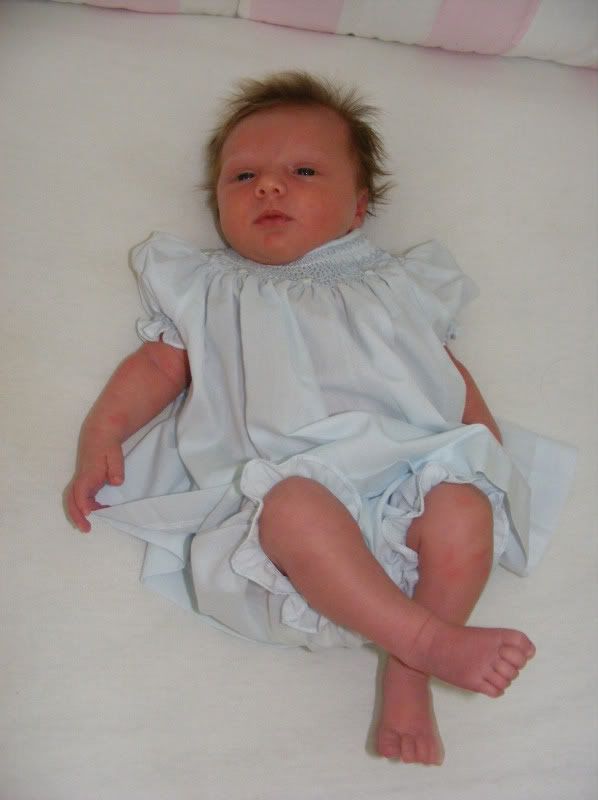 And a few of our Sleeping Beauty...