It has been a busy place around here... but fun kind of busy. I have been trying to be a little more
crafty
. I love to see all the fun crafts others do, but I never get around to making things myself. (And I'm
NOT
crafty in the least bit!) I just like to wish I could be! We did get around to making some very cute little ghosts (with lots of help from Grammie Sue). And we painted some pictures along with
other
things. (You will see in the pics below).
So we made it to the Mickey show. (Or MickMick as John Luke calls him). After a slight delay (I thought all along the show was at the Shakespeare Festival. I was wrong! We get there and we are the only humans in sight except 3 others who were sunning on blankets, and feeding the 10,000 geese that were roaming around. So we go up to the building, all the doors are locked, the lights are off, and we finally see the sign on the front door says CLOSED SUNDAYS. So John goes into official panic mode! (He does NOT handle sudden change or any kinds of bumps in the road very well at all!!!) It is now 1:15, the show starts at 1:30 and we have no idea where to go or how to get there. John grabs the tickets and finds that it is being held at the Montgomery Performing Arts Center. (Don't know why I haven't checked this out already! I guess I just had it so dead-set in my mind it was at the Shakespeare Festival that I had never even read the tickets!) So we go running back to the car, and on the way we stop and ask 2 of the 3 other people where and how to get to the Performing Arts Center. Well ofcourse all they know is that it is downtown! Wow! That helps a lot! Anyway, to keep from typing from now until next week, let's just say we made it. 10 minutes late, but we made it and John Luke seemed to enjoy himself and that's all that matters!
Most of the show he looked like this with his hands in his mouth. Can't imagine why we can't get well around here!!!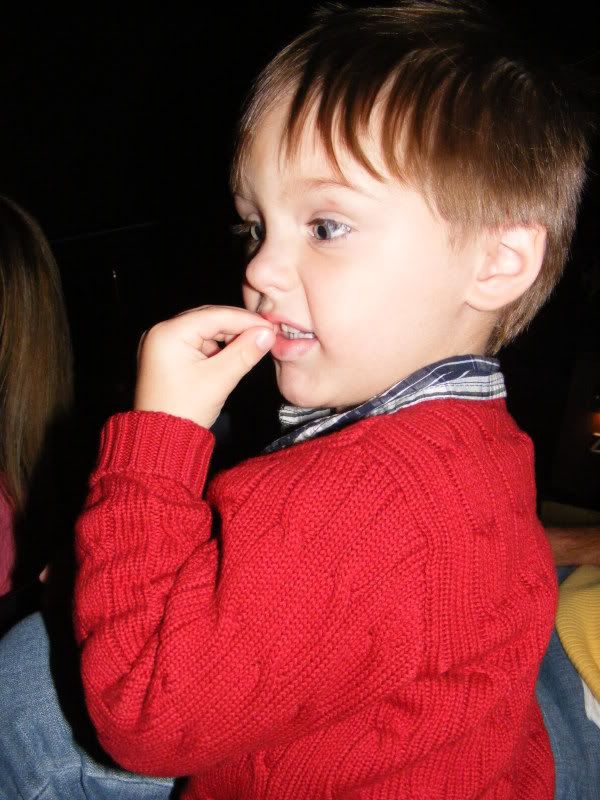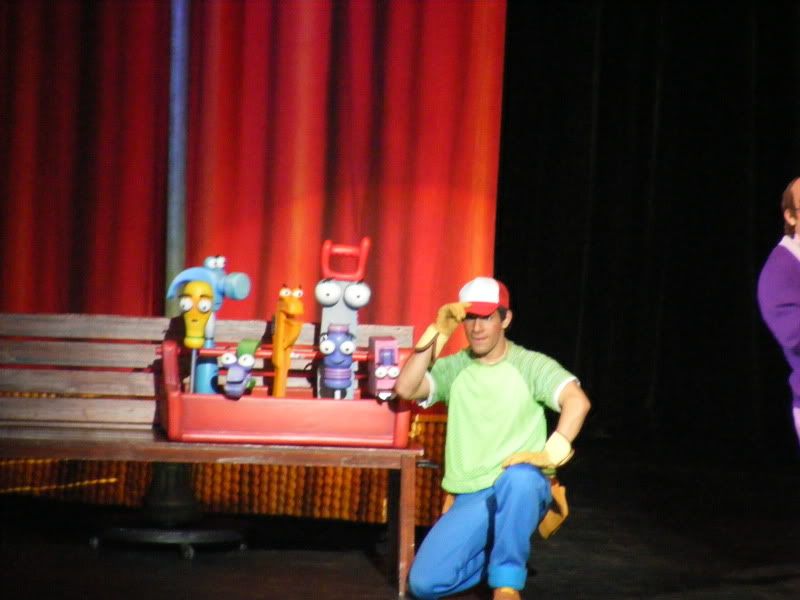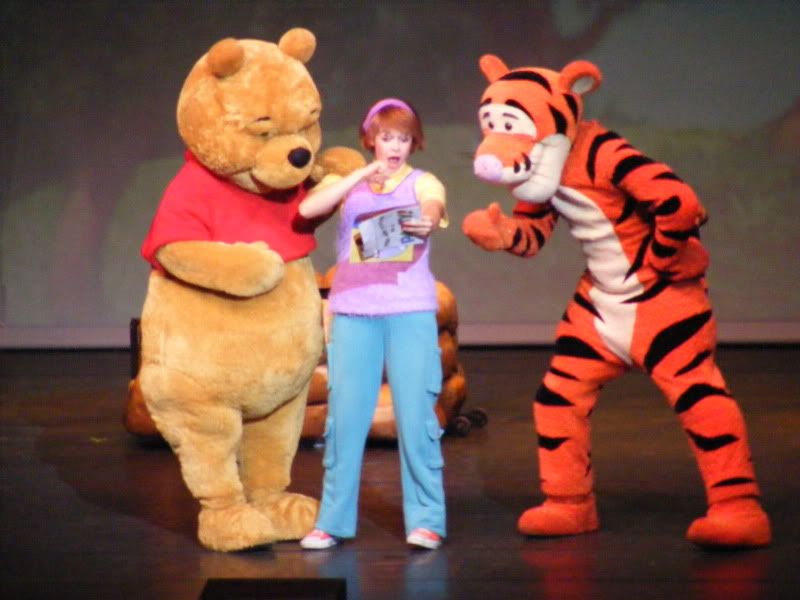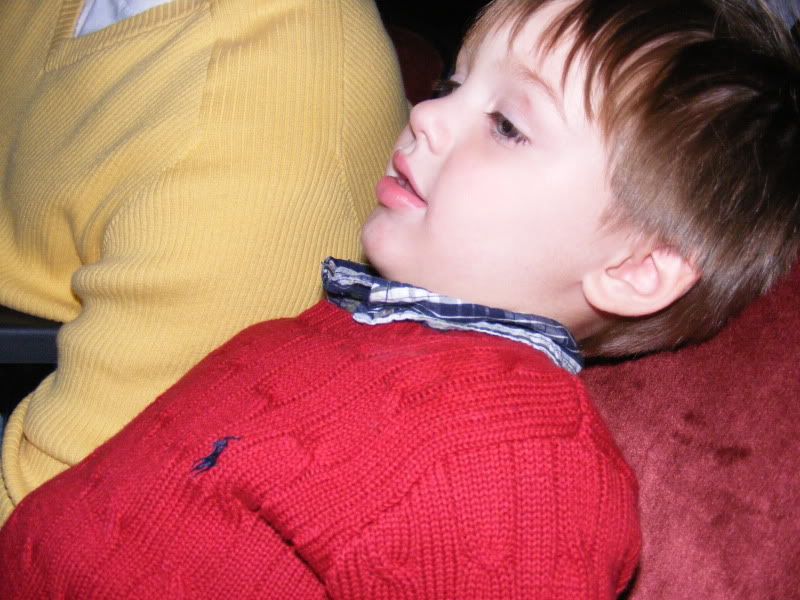 Our cutsie little ghosts...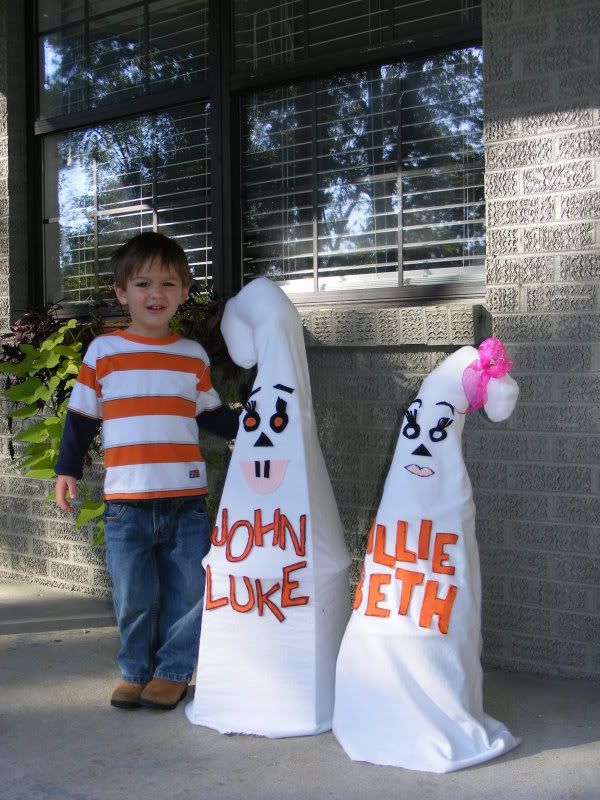 I love the FALL!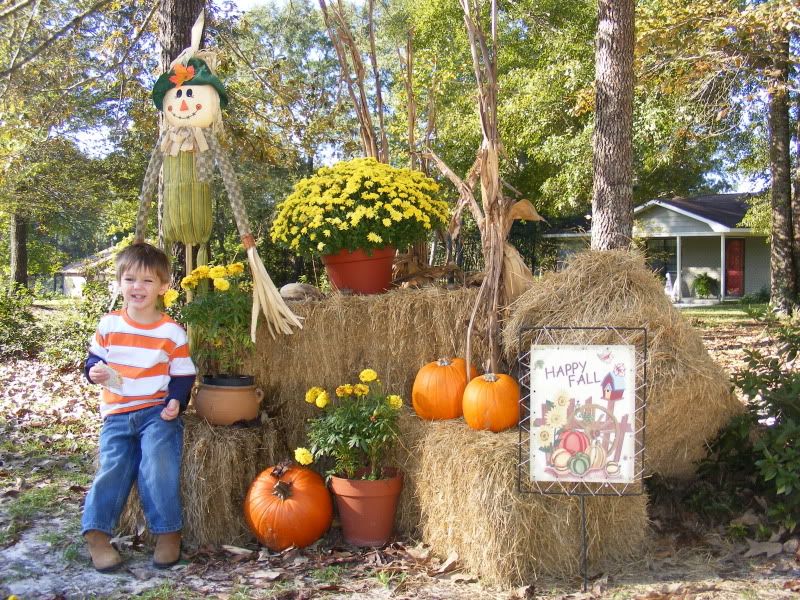 John Luke's pretty picture...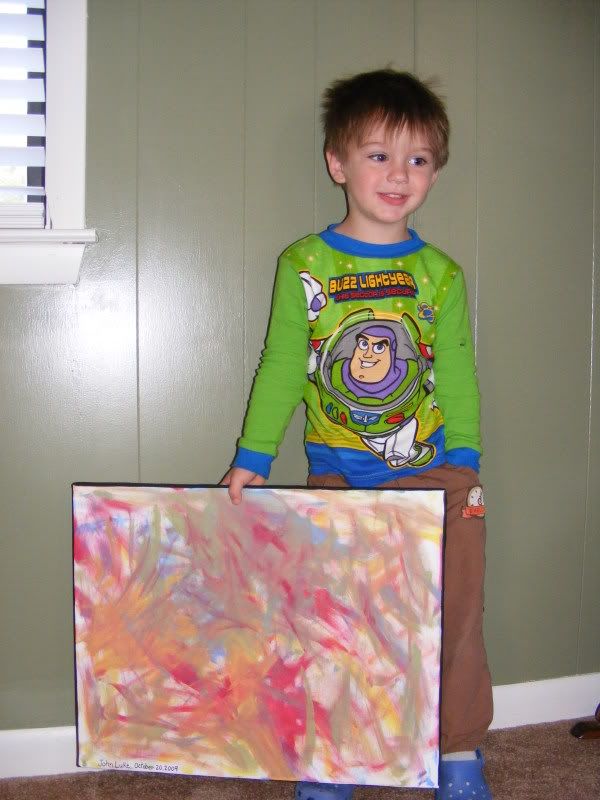 John Luke's NOT so pretty picture on his sister's bedroom carpet...
Sweet babies...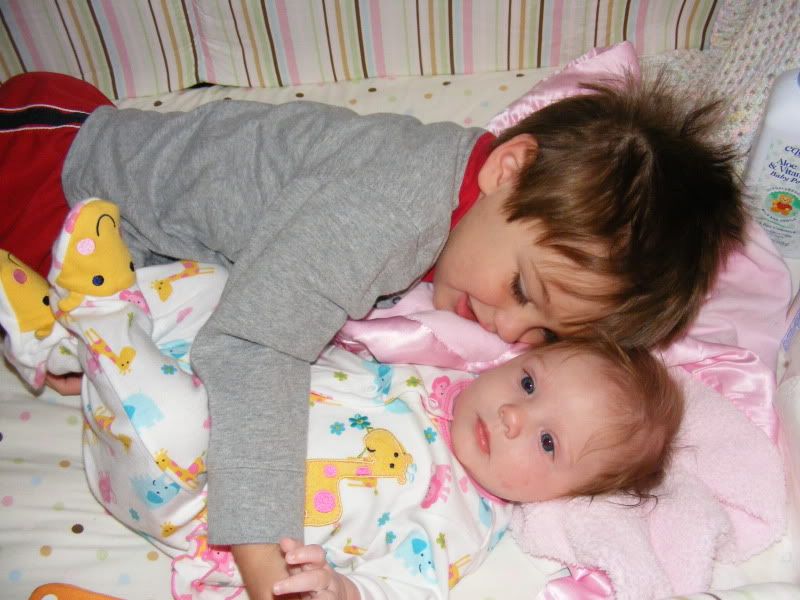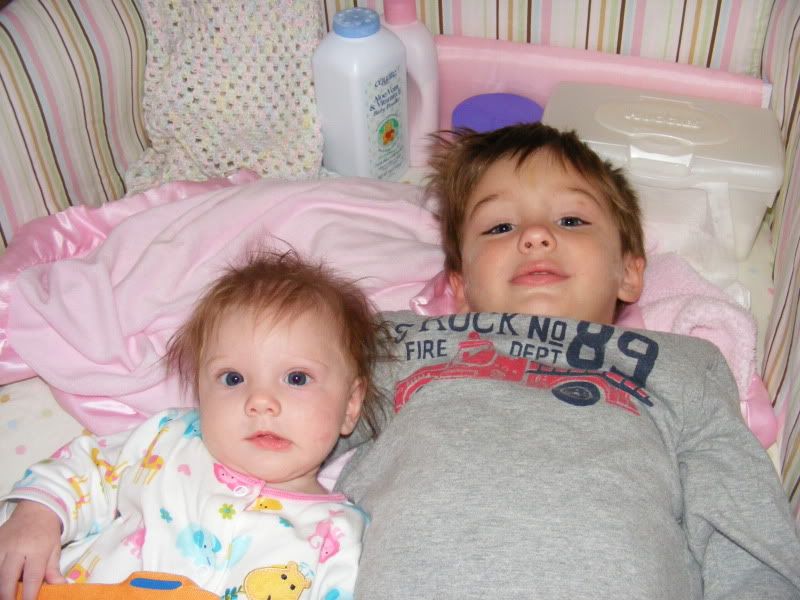 Precious sleeping babies...I LOVE this picture! I wanted to kiss and love them to pieces!