Our sweet little girl is now 4 months old. She is still a little on the fussy side, but I am trying VERY hard to "give thanks in all things". I know I have so, so much to be thankful for! A fussy baby is a blessing considering the alternatives! I'm sorry if you have been one of the ears hearing all the complaints! I promise I am trying to do better!
So for a little update: She weighs 11 lbs.10 oz. (as of a few weeks ago), 24 1/2 inches long. Dr. Baldwin said she looks perfect. She's going to be tall and skinny (maybe so for her sake!) I still thinks she's a peemite~ She is smiling and all out laughing now! It is sooooo funny to hear!!! And her newest trick is rolling over!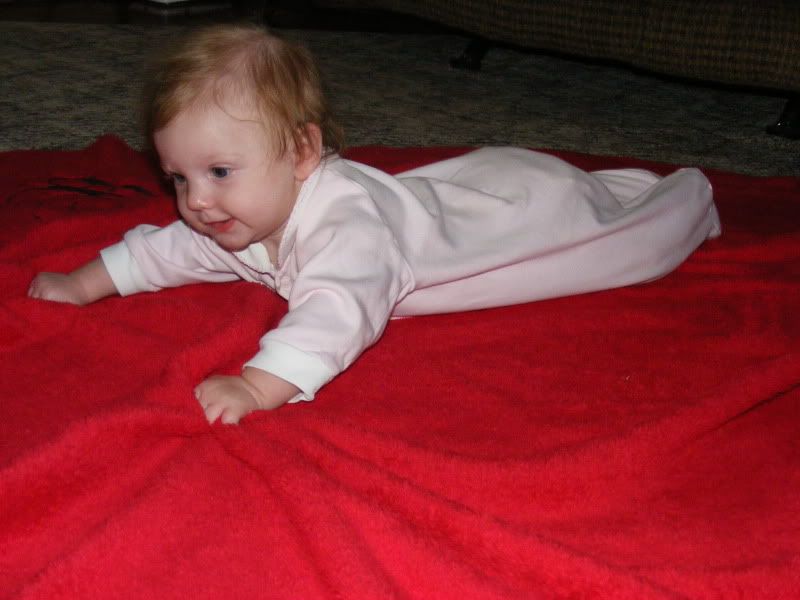 Precious! That's all I can say!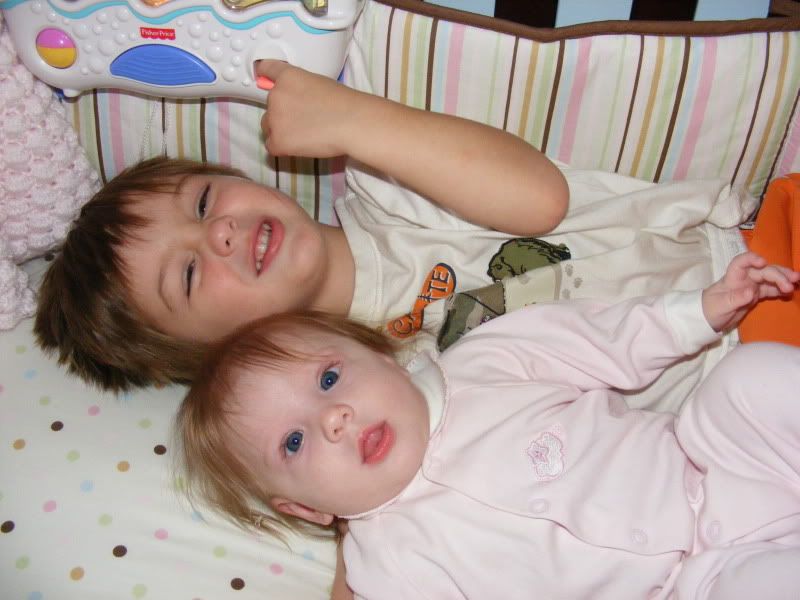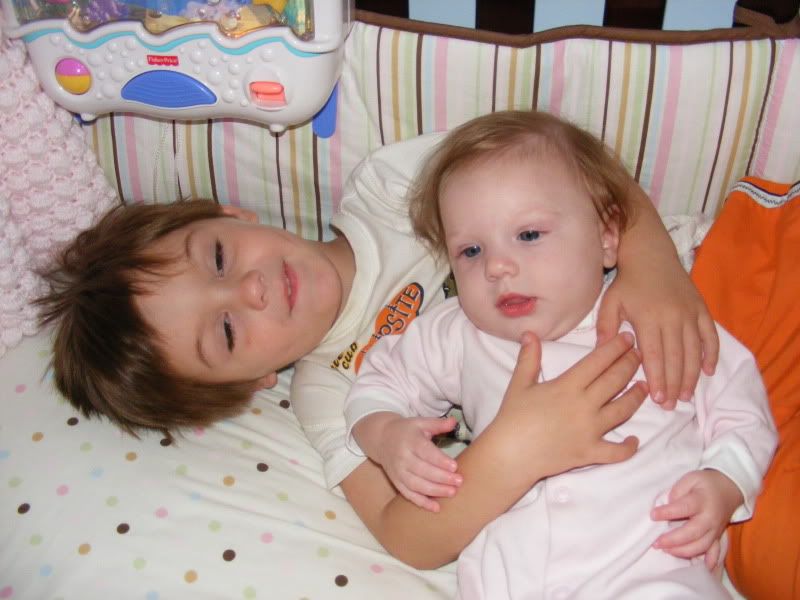 This would be our goofball... he keeps us laughing! He is getting absolutely hilarious and too much fun! What did we do for entertainment before he came along?!?!
"Do not let kindness and truth leave you; Bind them around your neck, Write them on the tablet of your heart. So you will find favor and good repute in the sight of God and man." Proverbs 3:3,4
I was reading in a book today that contained the following words:
What pictures will
my
son remember
when he comes to the plain granite marker
over
his
father's grave?
What will my daughters remember?
Or my wife?
What pictures will be left behind
for them to thumb through
in the nostalgic, late afternoons
of their lives?
Will the pictures strengthen them for the journey?
Or send them hobbling through life, crippled...
I've resolved to give fewer lectures,
to send fewer platitudes rolling their way
to give less criticism,
to offer fewer opinions.
After all, where does it say that a father
has to voice an opinion on everything?
Or even
have
an opinion on everything?
From now on, I'll give them pictures they can live by,
pictures that can comfort them,
and keep them warm
in my absence.
Because when I'm gone, there will only be silence.
And memories...
Of all
I could give
to make their lives a little fuller,
a little richer,
a little more prepared
for the journey ahead of them,
nothing compares to the gift of remembrance--
pictures that show they are special
and that they are loved.
Pictures that will be there
when I am not.
Pictures that have within them
a redemption all their own.
--Ken Gire
It's so hard in my day-to-day life not to get too busy with all the
things
of the day, and to take the time to give my children, my husband, "pictures" that will last. "Pictures" that will actually mean something to them one day! I hope I will take the time to make those
precious memories!!!