This year I thought we would have lots more fun trick-or-treating, but I think I was wrong. I have had John Luke's costume for ages, and every time he would see it hanging in his closet, he wanted to wear it. He would run around the house squealing "MICKMICK!" But when it came time to actually wear it to go trick-or-treating, he was so mellow! WHO KNOWS?! Sometimes he can be hard to figure out!!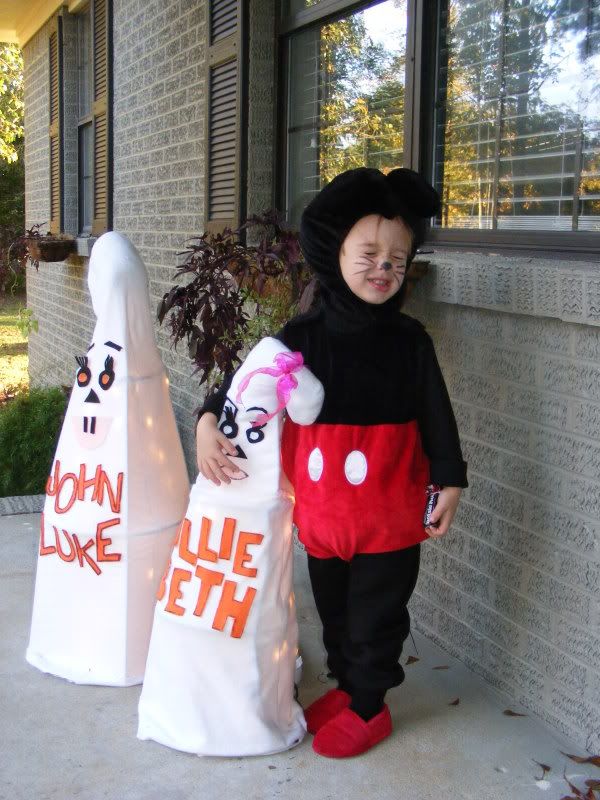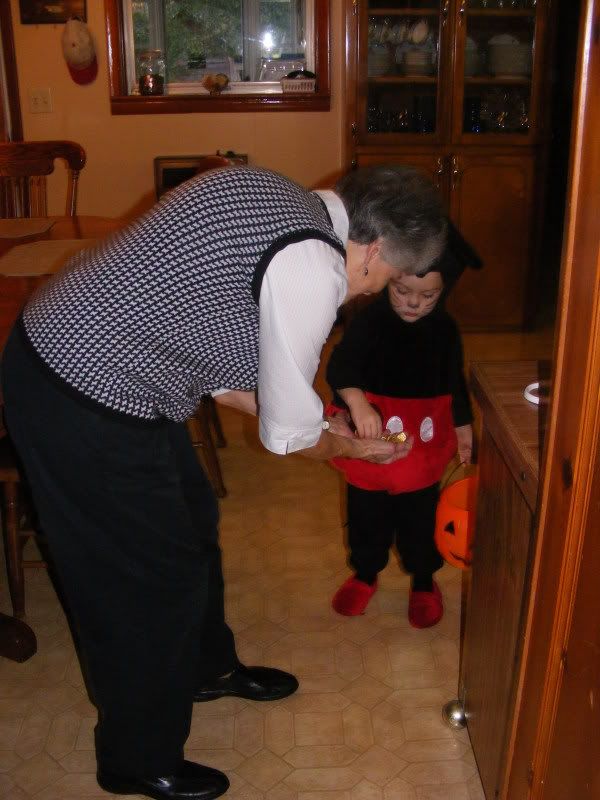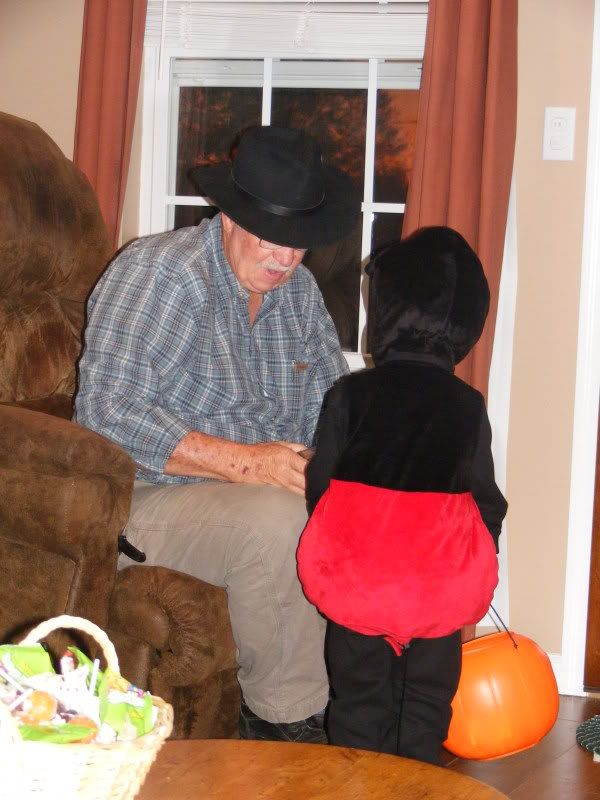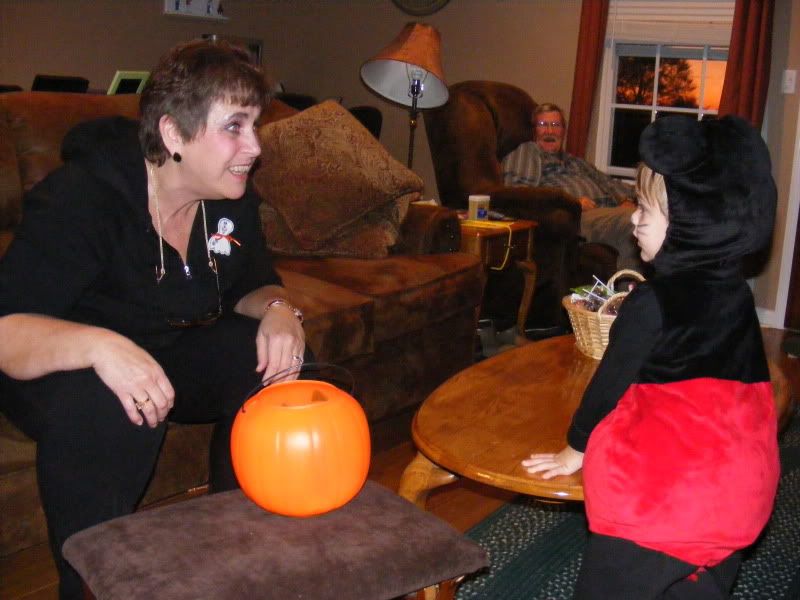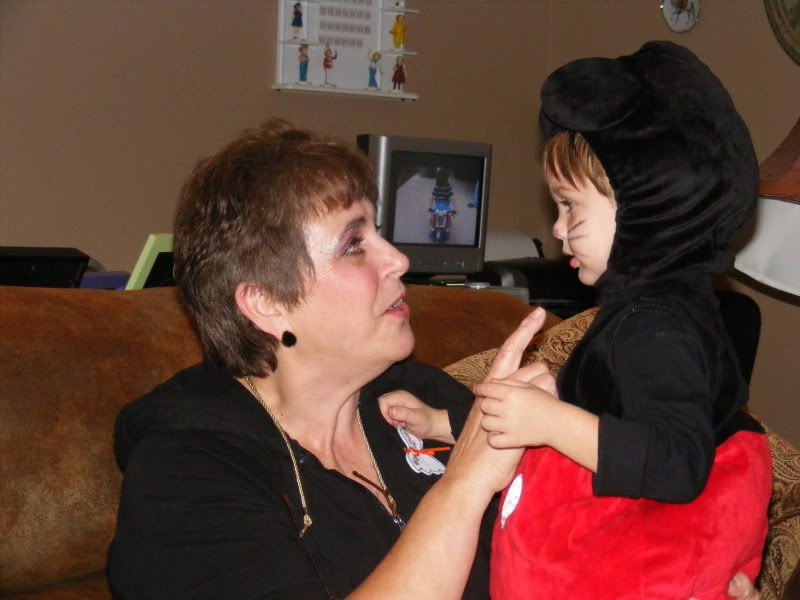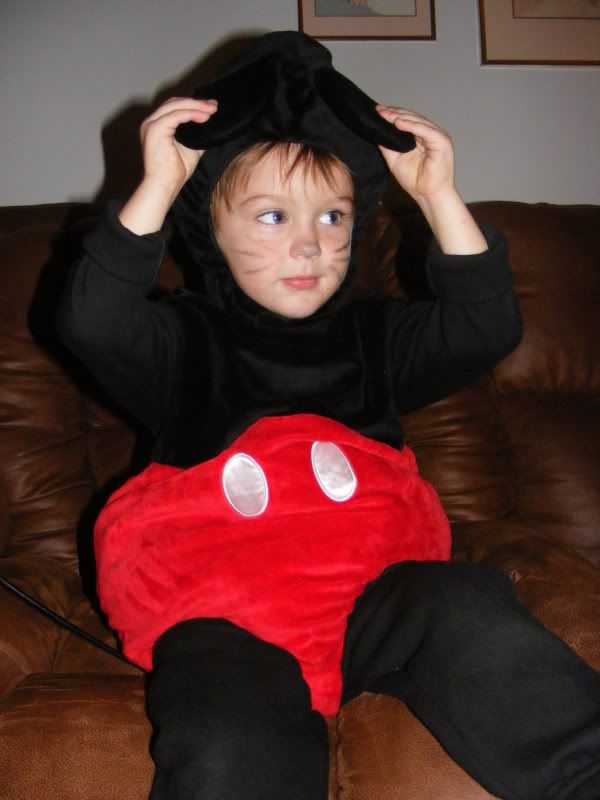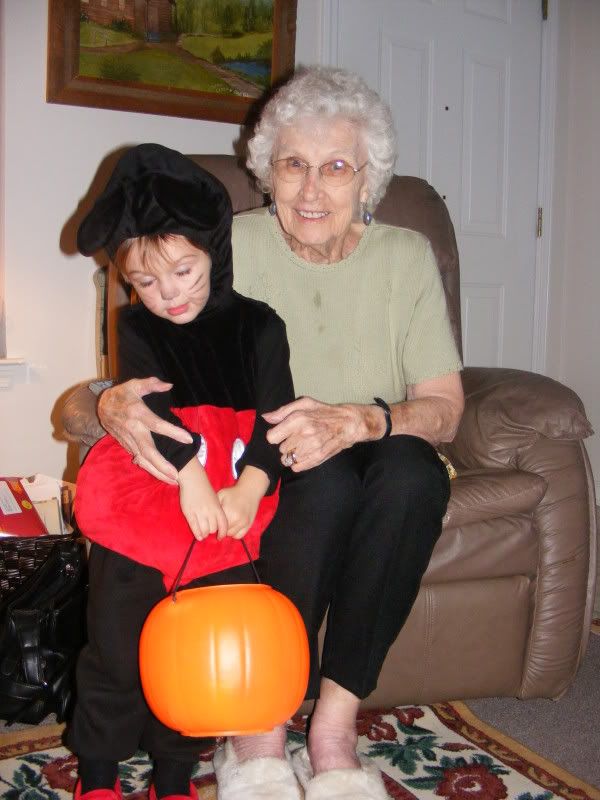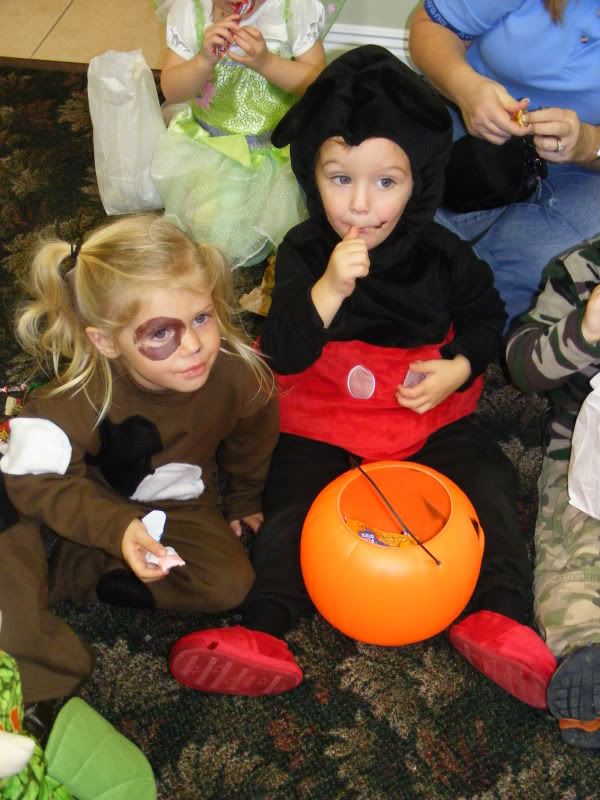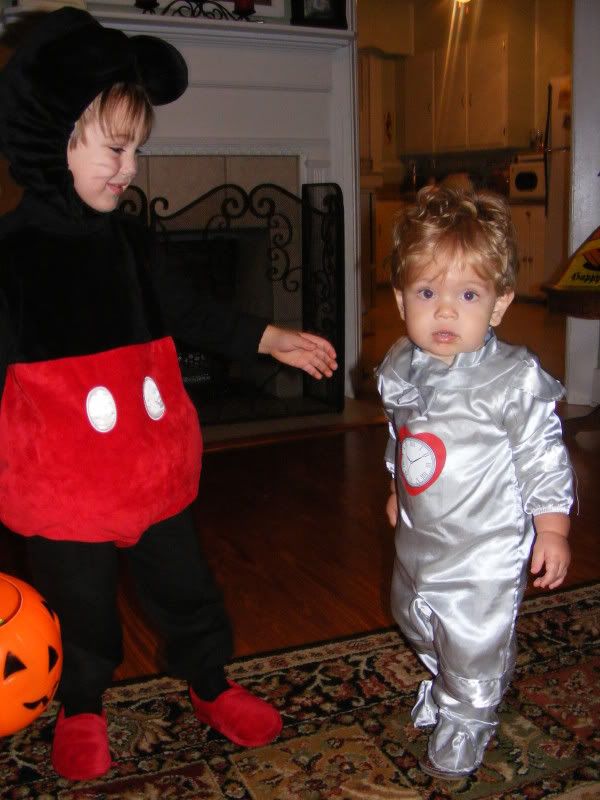 The other day, John Luke kept telling me Baby Wrench was sleepy. I couldn't figure out what he meant so I told him to show me. So he brought his wrench into the living room wrapped up in a blanket and started "putting him to sleep"...
1st he fed him...
Then he burped him...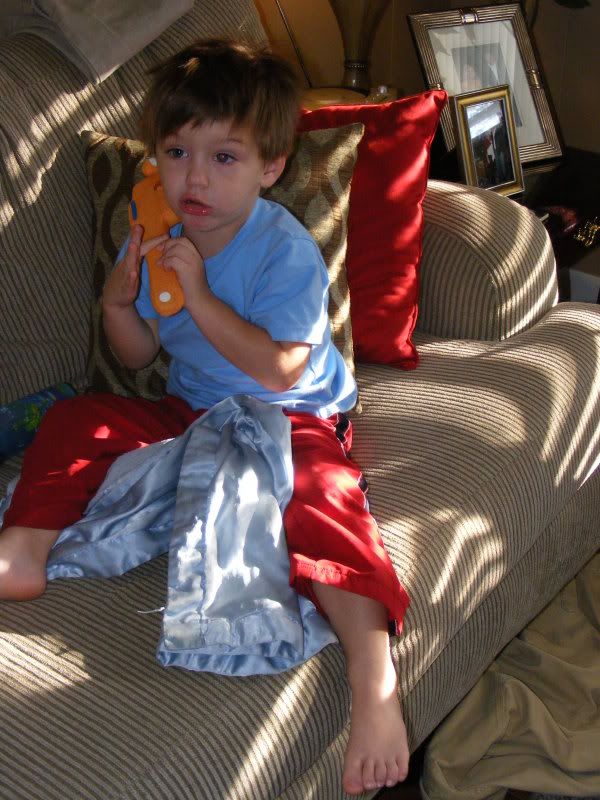 Next he layed him in the swing and covered him up...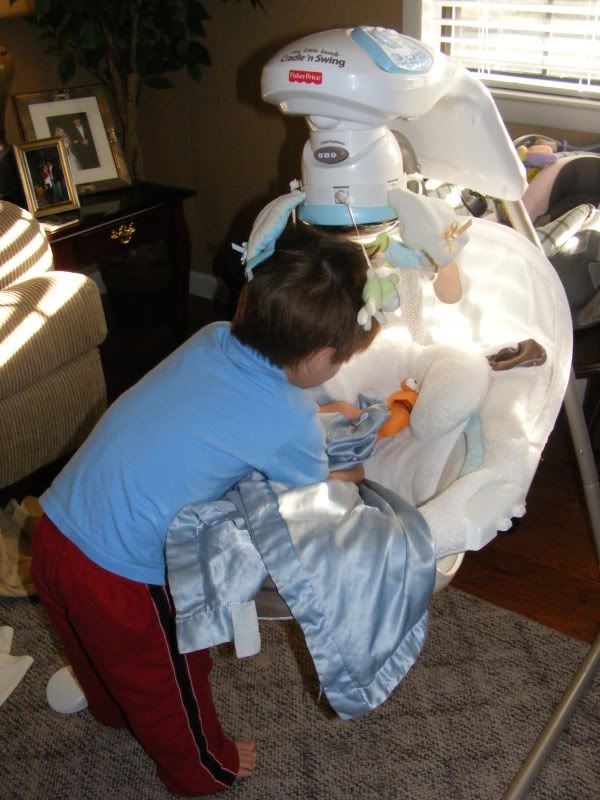 Then he turned on the swing...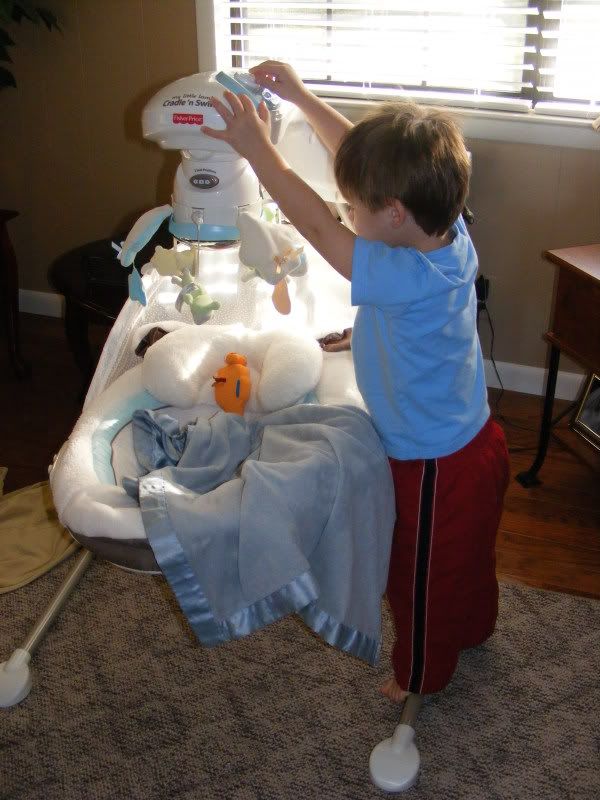 And there you have it...a sleeping, sleepy Baby Wrench! And we don't think they pay us any attention!!!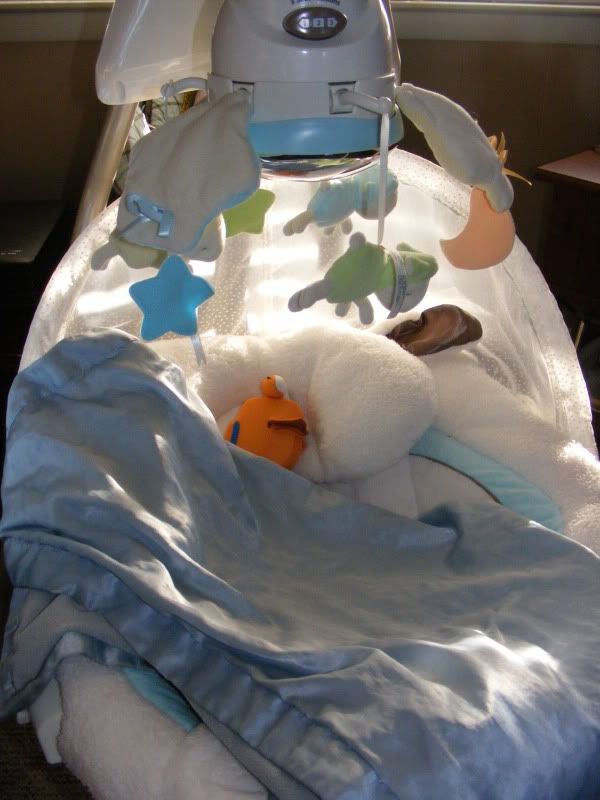 AND LASTLY...
Mamy got a RING!