John Luke's Christmas program was last Sunday night and as usual our little entertainer made us laugh so hard it hurt! He was way more into dancing, and jumping off the stage, and stomping his feet, and looking around at everyone else than he was into singing! He did hit one note and held it out several more counts than anyone else! It was absolutely precious to us... I'm sure Mrs. Kristen, and Mrs. Heather didn't think his show was quite as funny as we did! Oh well, it was great entertainment to say the least!
Here he is getting ready for his show...he was super excited!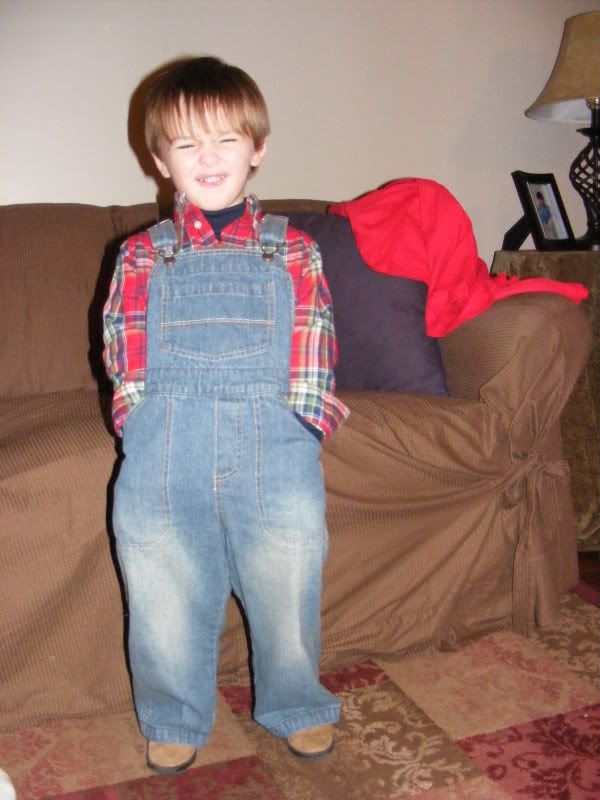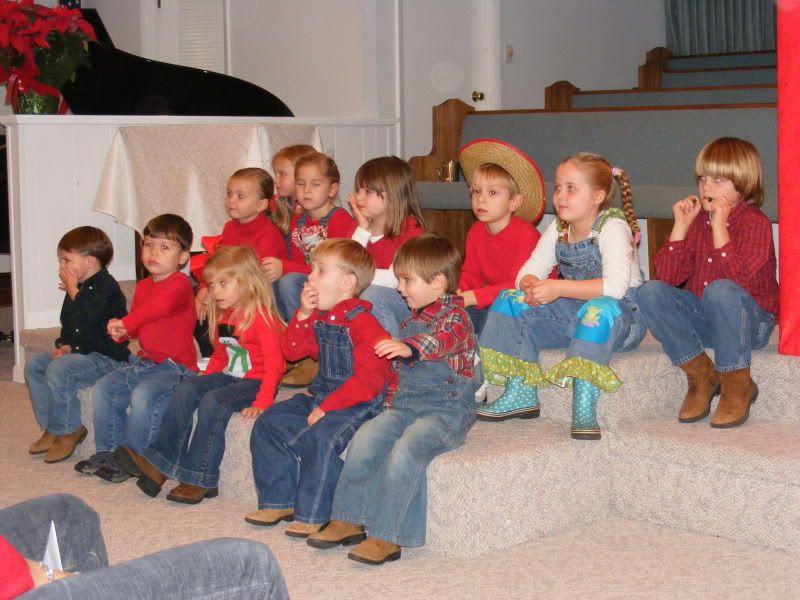 The two cute munchkins I mentioned earlier. We were in John Luke's room this week just hanging out, and he drug his little rocker out and sat down. Then he says "Wanna sit with me, Allie Baby?" "Come on, that'll be fun!" So I sit her up in his lap and she thinks he's right, it is pretty fun. Then John Luke says,"Go get the camera Mama." So here they are...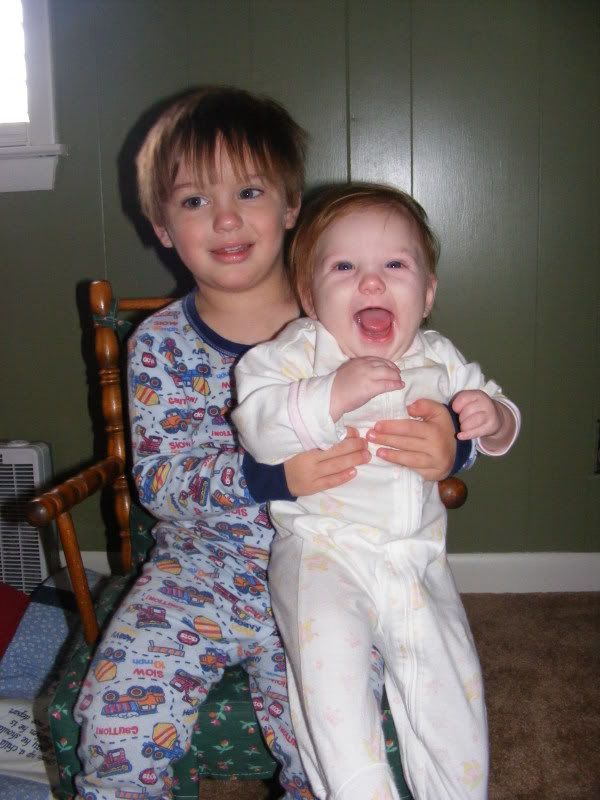 And, HAPPY BIRTHDAY, JOHN, a.k.a Daddy!!!
(
It was actually yesterday, Dec. 23rd, I'm just a little behind!
).
Anyway, we love you very much! And we are sooooooooo thankful God gave us another year with you to celebrate!
You are the absolute BEST!Merry Christmas
y'all! It's here!!