This Christmas has been probably the best yet. I just simply enjoyed everything about the season. Not to say that I don't usually like Christmas, I just had a really good time with every part of the celebration this year, from decorating the tree and looking at it each night (it's so relaxing just looking at the lights), to hanging the wreaths, to being with family, to watching John Luke be beside himself opening gifts (until he slam wore out!). I didn't get stressed out with any of it, and I'm so glad I made myself sit back and enjoy! I'm already looking forward to next year! I think it will be
double
the excitement!
So here is a quick review...
*(I didn't do so well with taking pictures this year. I was a slacker!)
Granny Sue & PawPaw Wayland's tree...not lacking in the gift department! This was gifts for
3
grandchildren! (And I cut 1/2 of it off!)
We had Christmas with them and Jessica's family Christmas Eve.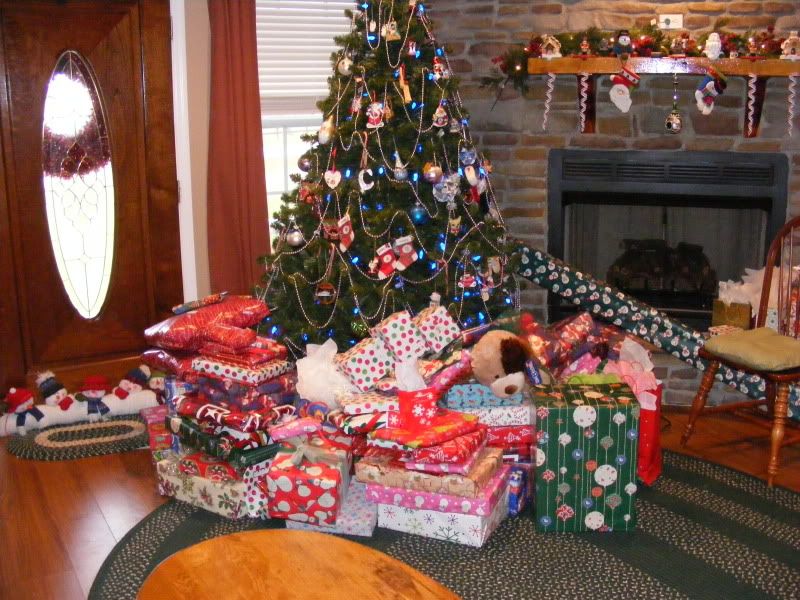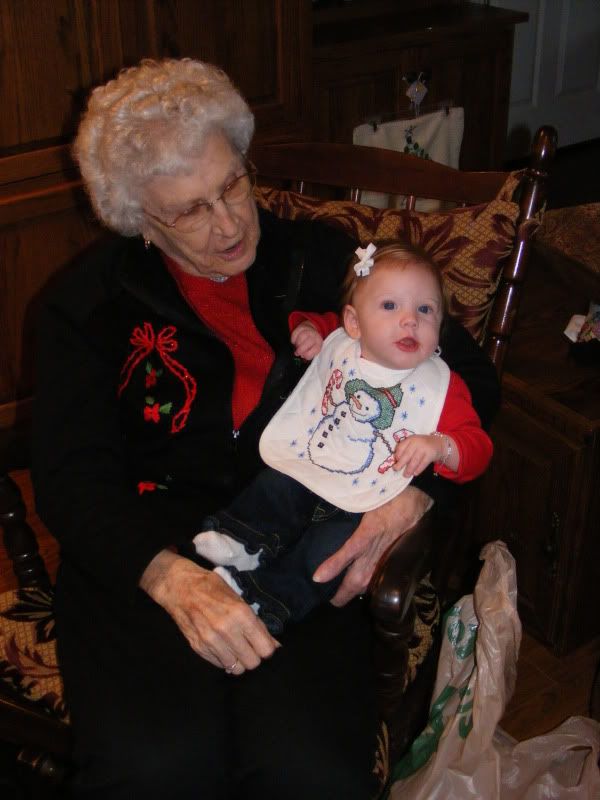 We had Christmas with Grandmother Dean & PaPa Gene Christmas Eve night. No pictures!
Christmas morning we did our gifts... still not enough pics...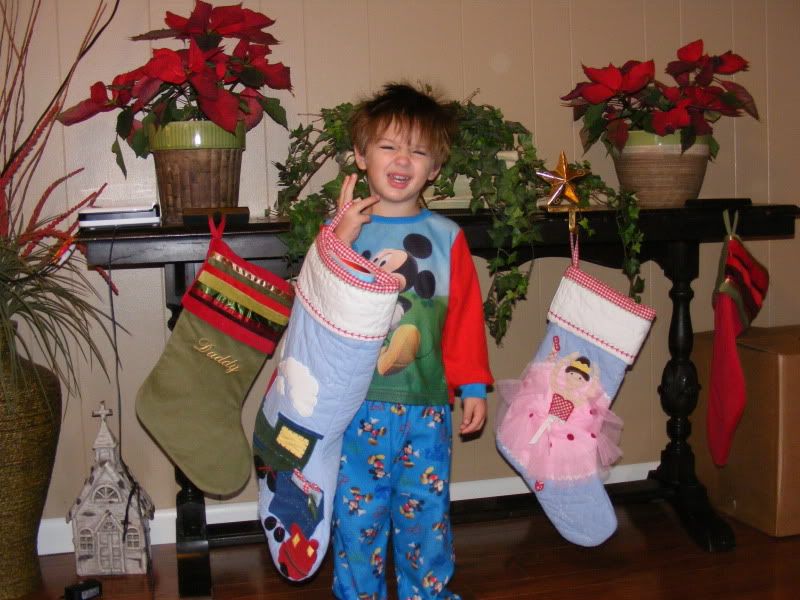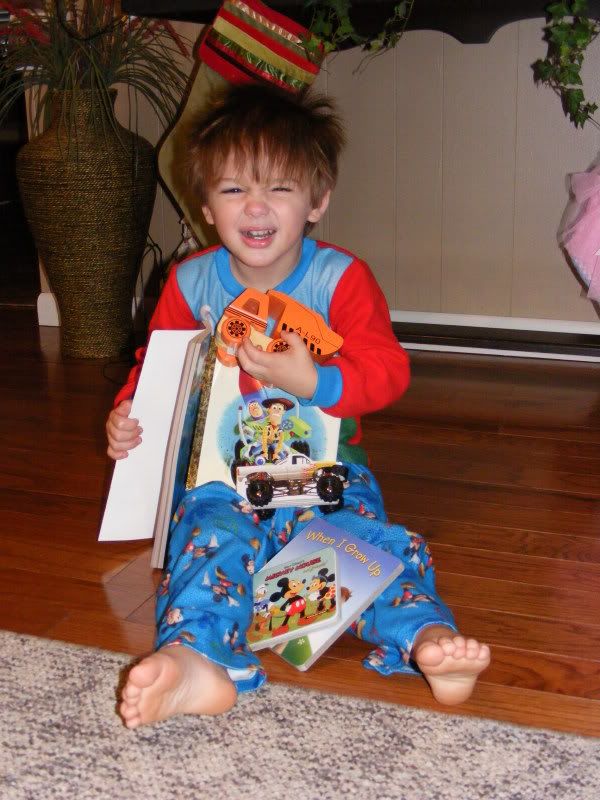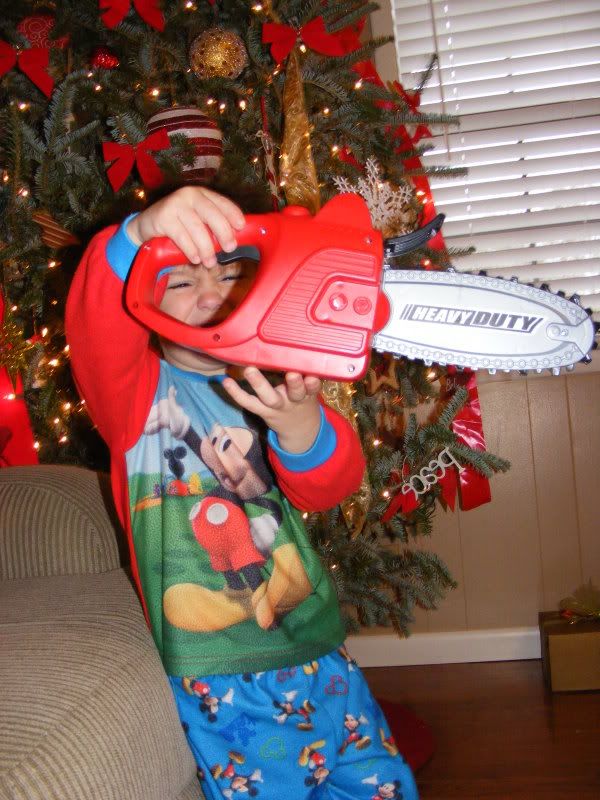 Yes, Much to John's dislike, John Luke got a kitchen set, and for the record, he LOVES it! He cooks me and Allie Baby some delicious meals all day!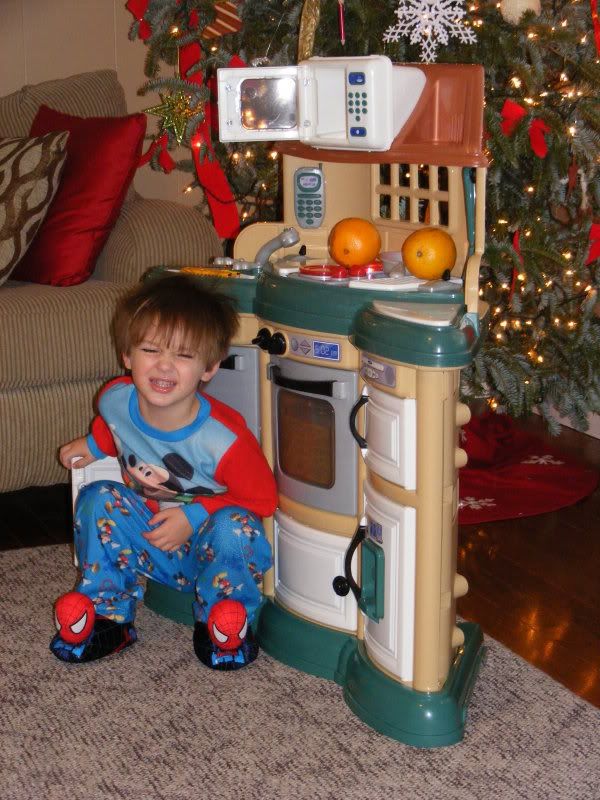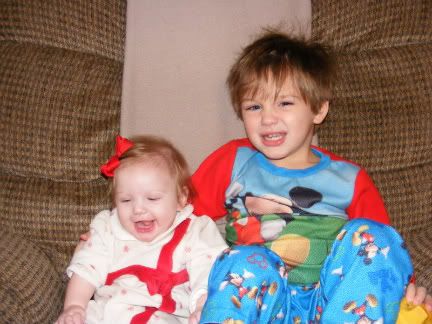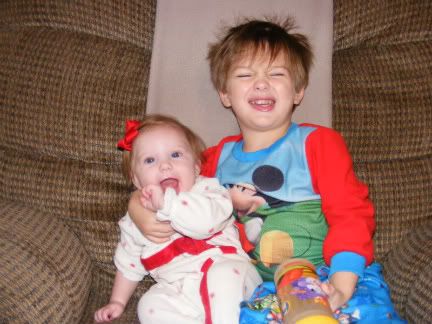 One day before Christmas, John Luke opened a drawer in the kitchen and saw some birthday candles. He said, "Mama, I wanna make a Happy Birthday Baby Jesus cake and put the candles in it. So after presents Christmas day, we made a "Happy Birthday Baby Jesus" cake. (He decided instead of a cake he wanted to make cupcakes). I think before it was all over, he and I pretty much ate all the dough so we didn't have too many actual cupcakes! Oh well, I would much rather have dough anyday!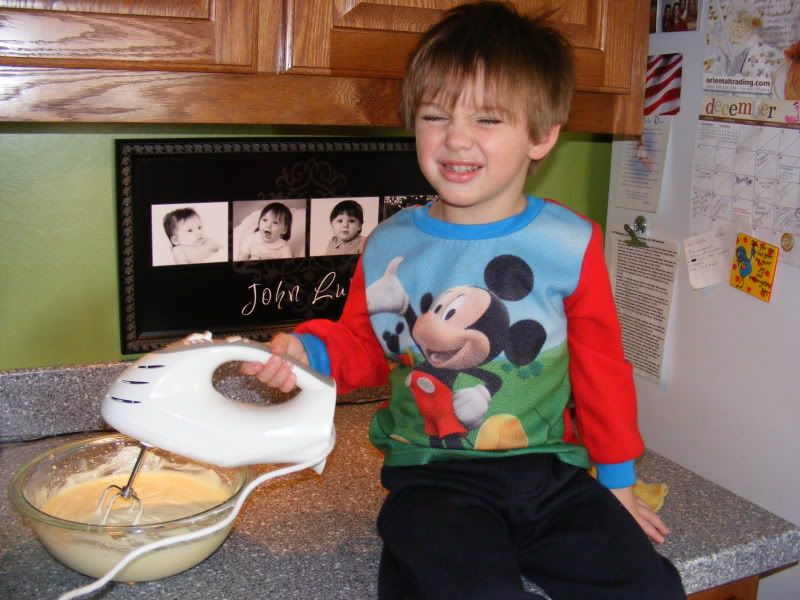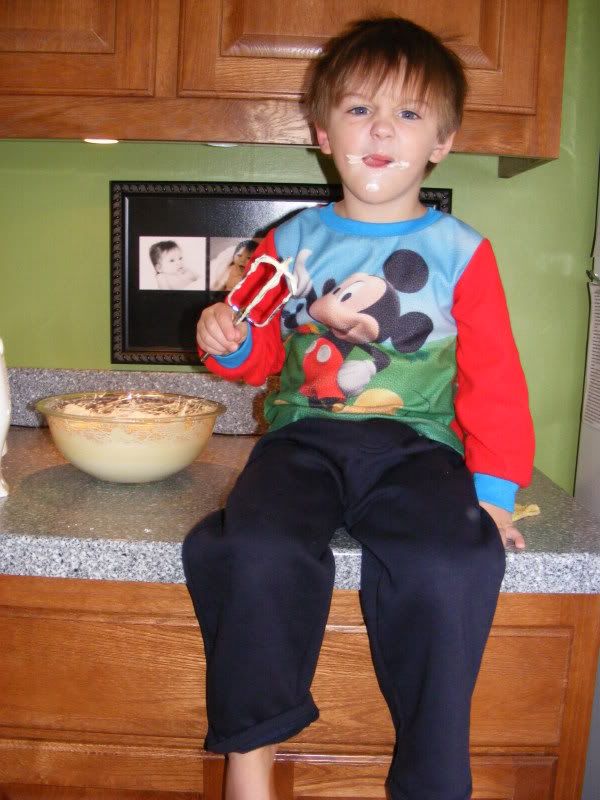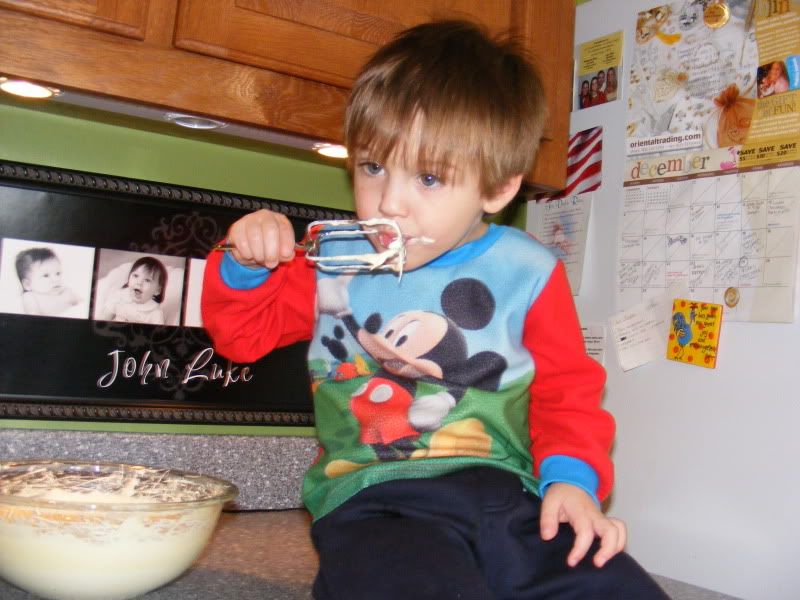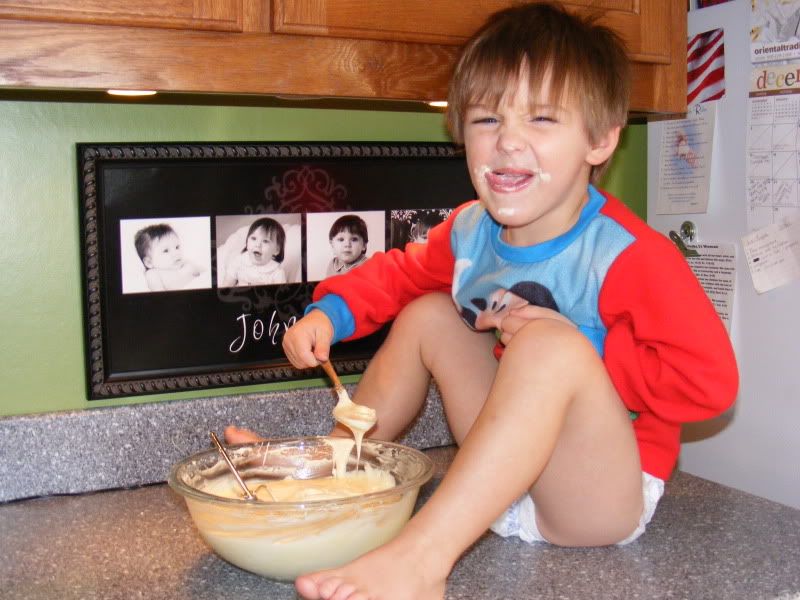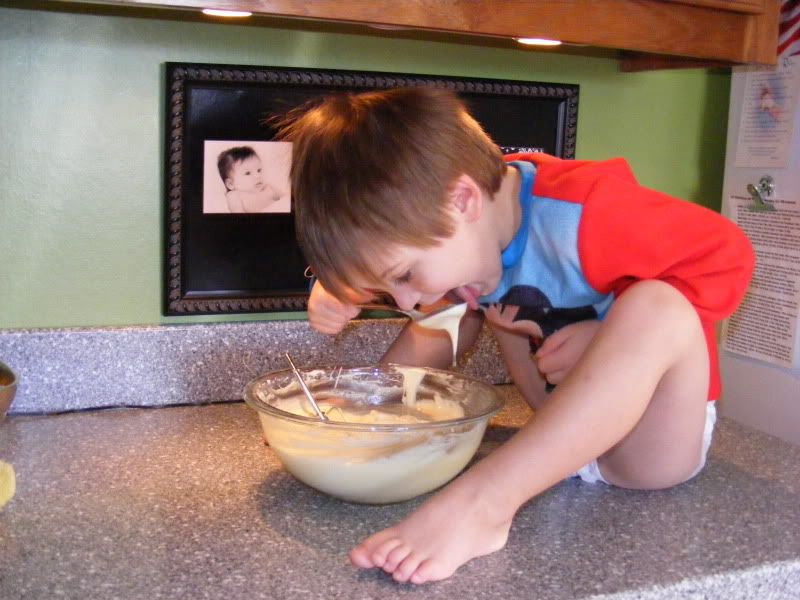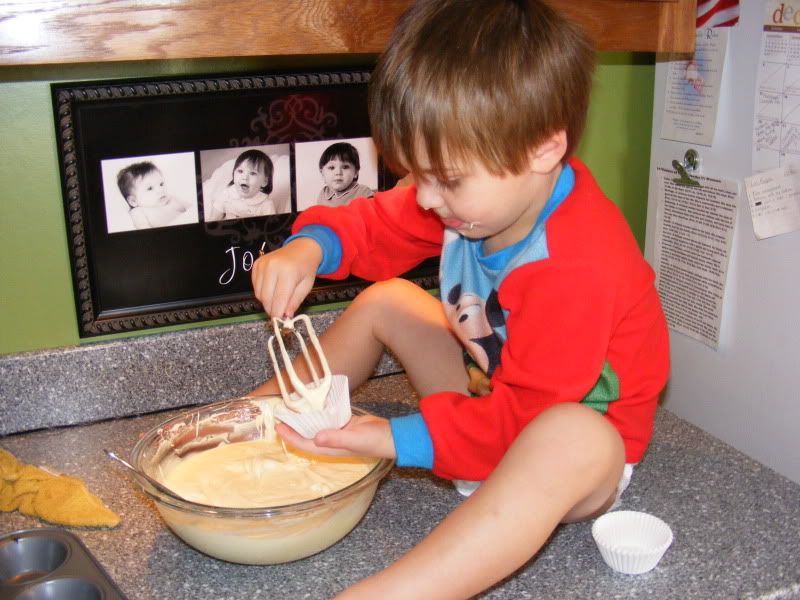 Then Christmas night, it was off to Nan and Pa's.
This would be the coolest tractor ever! John Luke has played the music on it and danced so many times I think even I will never forget the tune!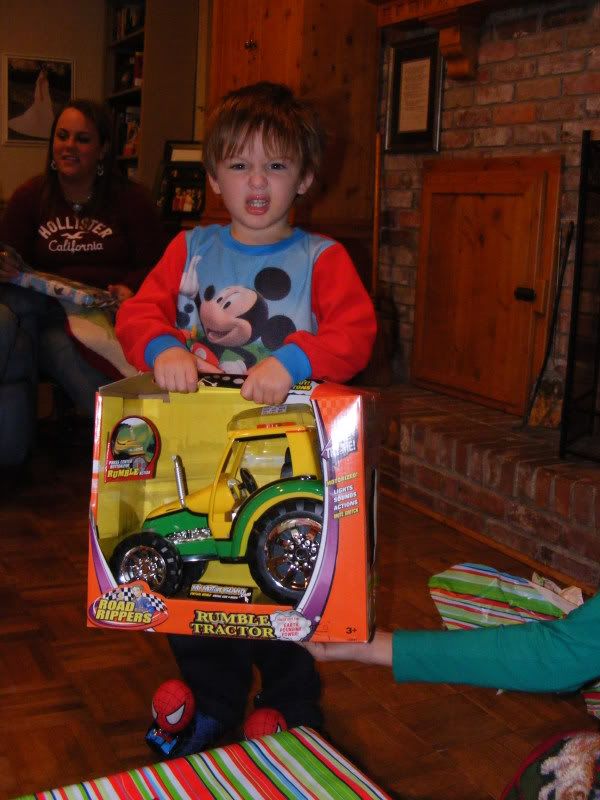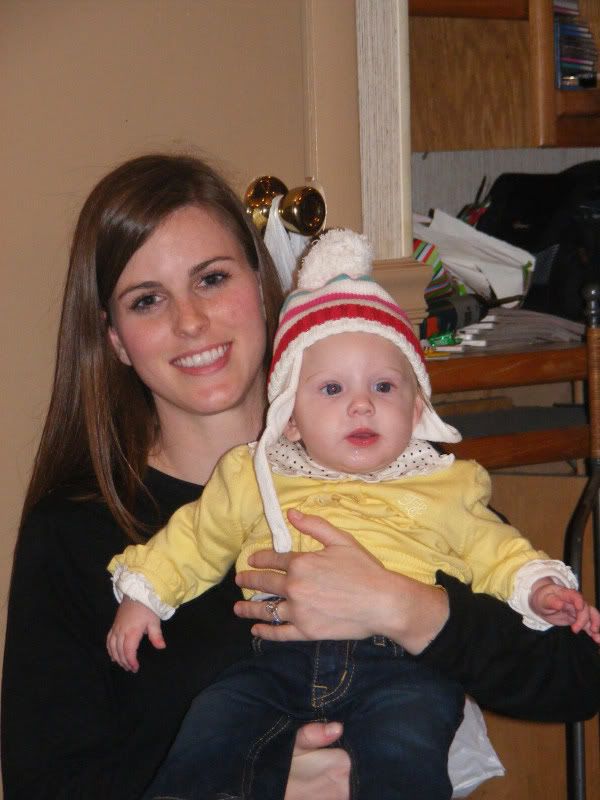 A tired, present openin' little boy...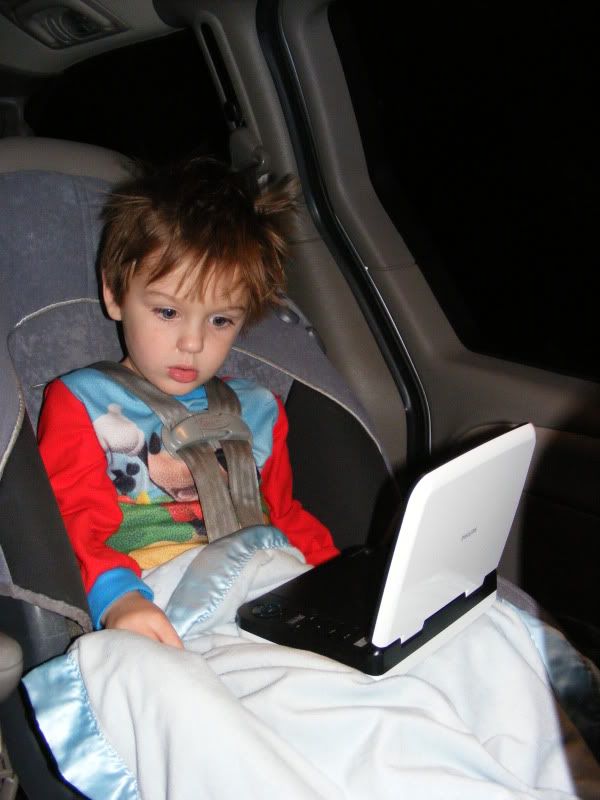 And this is what we decided we needed to do more of this year! (Not the T.V. watching, but the relaxing!!)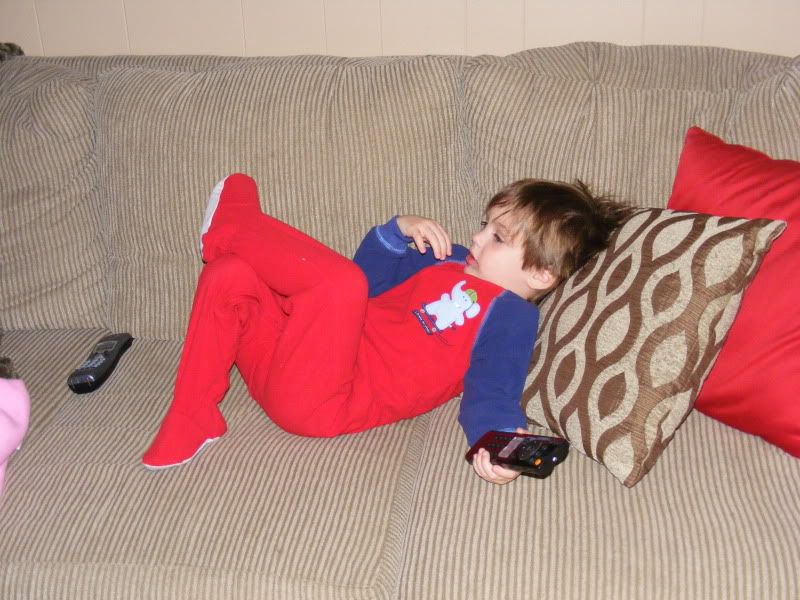 *And just to prove how much we have enjoyed our Christmas tree, it's STILL up! And yes the lights are on 24/7! Everytime I tell John Luke we have to take the tree down, he says, "NO! Please Mama, leave it up! Don't take it down. JuJu's still lookin' at it!!!!" I just can't break his little heart, so if you ride by and see our tree, you know why!
This year has been quite an adventure! Tomorrow will be exactly a year ago since John had cancer surgery! WOW! A year already! Praise God! And 5 months, 3 weeks, and 2 days ago HE gave us a precious,(rotten) little girl. Boy have we learned a lot about child rearing in just 5 short months! I can't wait to see who she becomes! And our sweet, little boy is getting smarter, funnier, wilder, & grownier everyday! I'm so, so thankful for his sweet, tender heart. He's rough, but sweet! I pray that God will continue to give him a heart that is full of grace and a sweet spirit!
I think HE has taught me more this year than any other! I thank HIM for the trials and for the joys! My prayer for this year is that I will not forget how to be grateful, to show kindness, and to walk humbly!
"Surely the LORD has done great things!"
"Finally, brothers, whatever is true, whatever is noble, whatever is right, whatever is pure, whatever is lovely, whatever is admirable- if anything is excellent or praiseworthy- think about such things. Whatever you have learned or received or heard from me, or seen in me- put it into practice. And the God of peace will be with you." Philippians 4:8,9