I realize everyday how quickly our little kiddos are growing and I wish I could stop time! I would love to remember every little bit of their sweet lives! That's funny because I can't remember what I did yesterday! Thank the Lord for a blog! So anyway, I was running through my mind what a day around our house usually consist of right now. I know that somedays I think it would really be great to just get out and go have an adult conversation and enjoy the "adult world" because my children sometimes can make me
truly crazy!
Just ask my husband and those who are around me the most! They can confirm! But when the day is all over and I lay two sweet babies in their beds, and look at their sweet, precious, faces it makes all the bad/frustrating thoughts and feelings go away, and all I can say is Thank You Lord for the opportunity to be a HUGE part of their lives! Of course, the days do sometimes get very long and I'm counting down the minutes until John gets home, but I wouldn't change a thing! I think I'll keep my job; I really like it~ When I look at these children, and we play the silly games, and do the silly, simple things all day that just make them laugh, I think the lady at church the other day said it best. She looked at me and John carrying our kids and all their stuff and smiled and said, "Y'all are so Blessed!" And you know, it's nice to be reminded of that sometimes!
So with that said...here are a few our favorite things...
Playing hide & seek...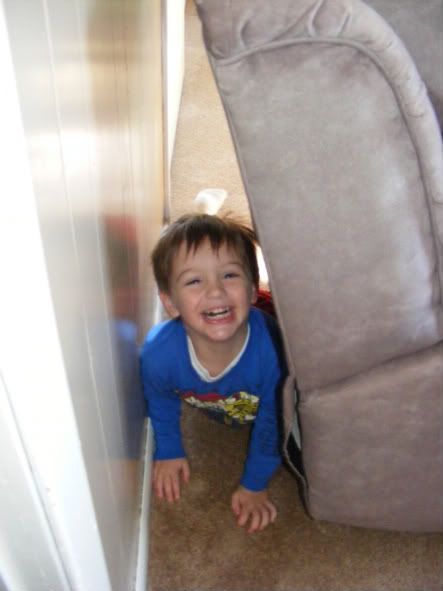 under the pillow??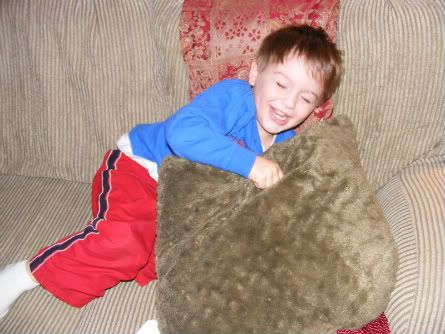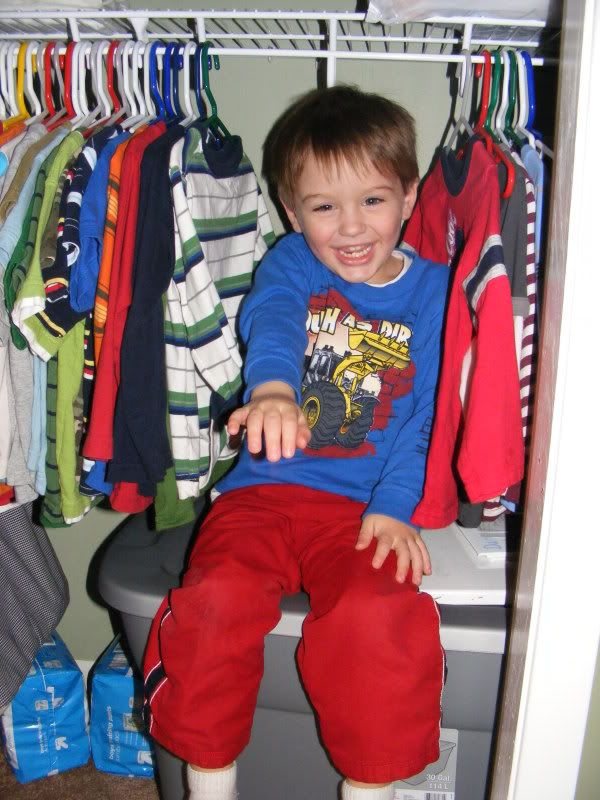 playing in the bathtub...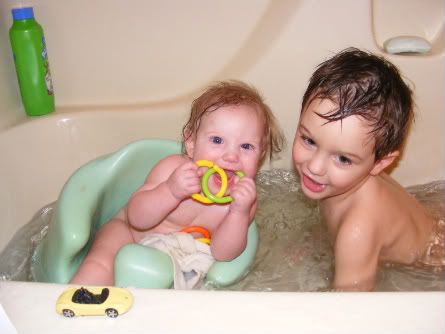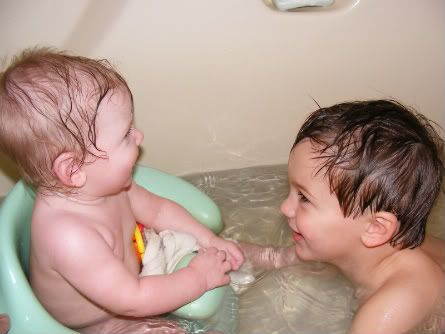 playing in Allie Baby's bed...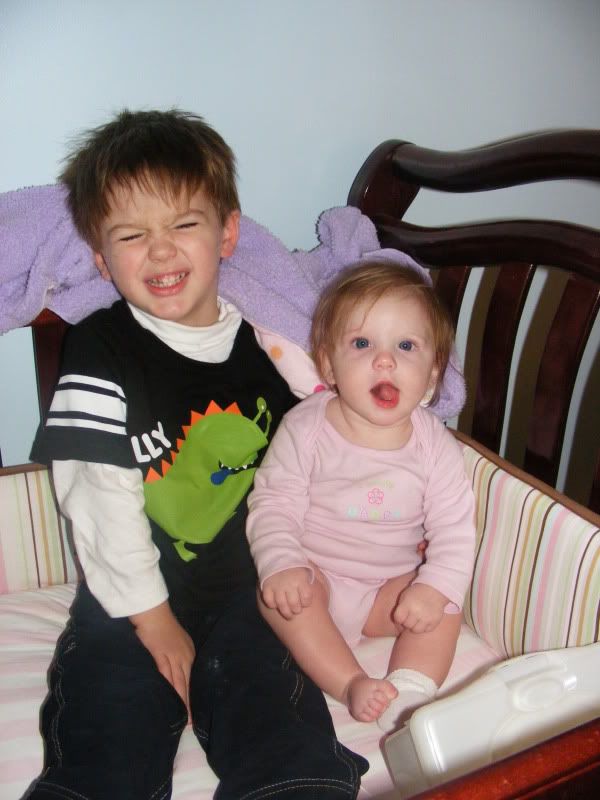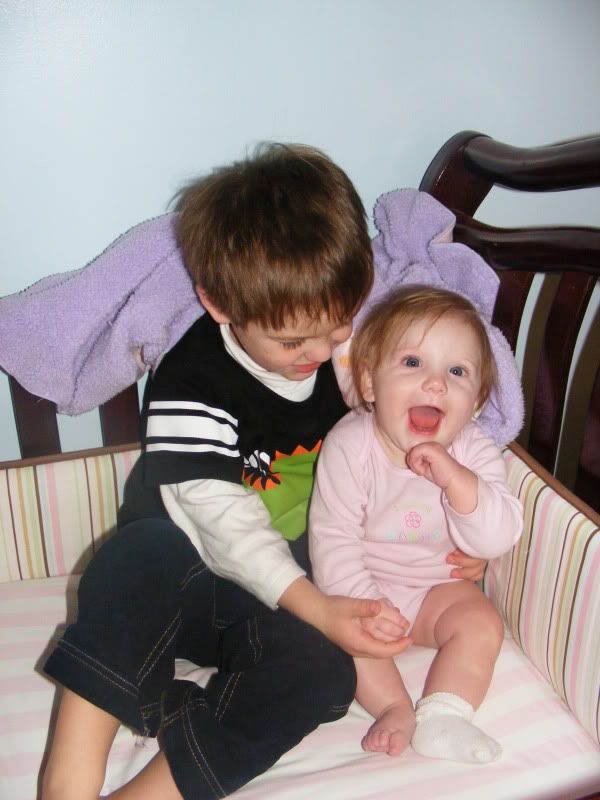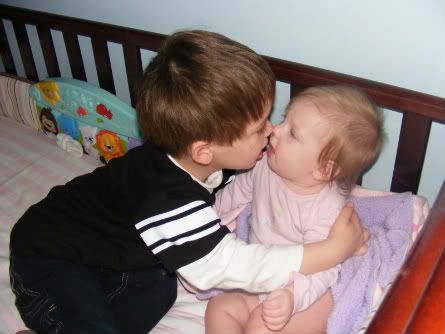 playing anything in the playroom...all day I hear, "come on Mama, play in my playroom, that'll be fun!"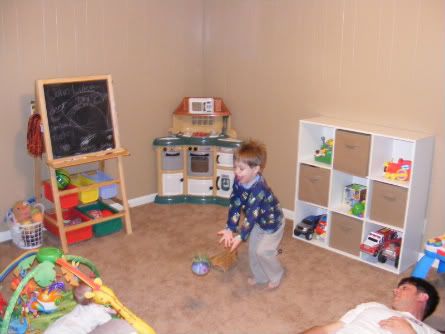 Following mama around in the stroller. With a bottle somewhere very near, ofcourse...
Riding around with daddy...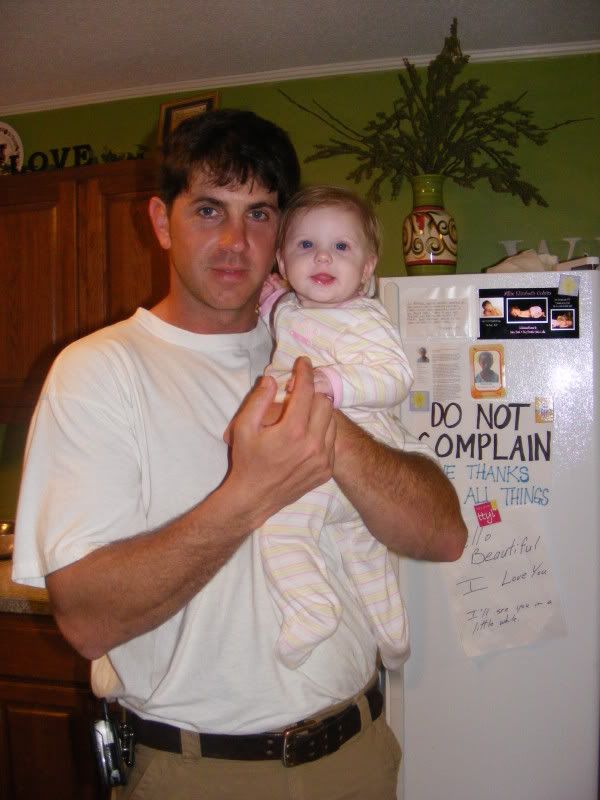 More to come...