I promise I am not the worst mother on the planet... I blame this on her daddy anyway! He's the one feeding it to her! But how can you resist? She wants it so bad and it tastes sooooo good!!!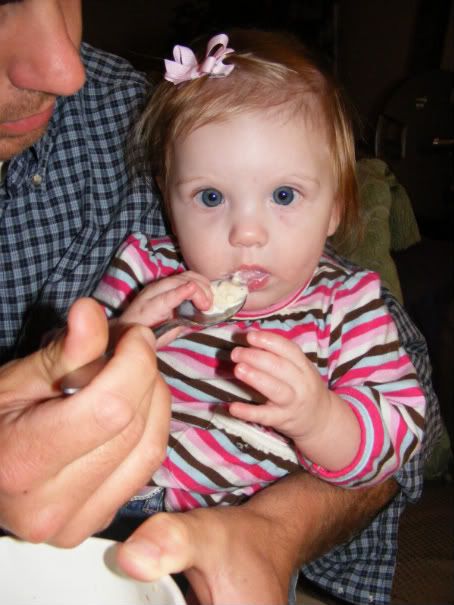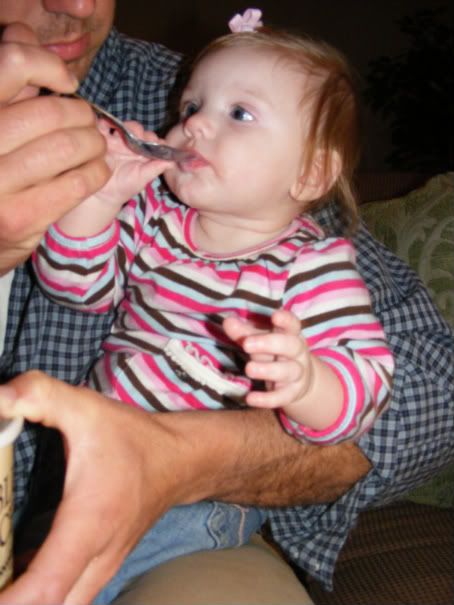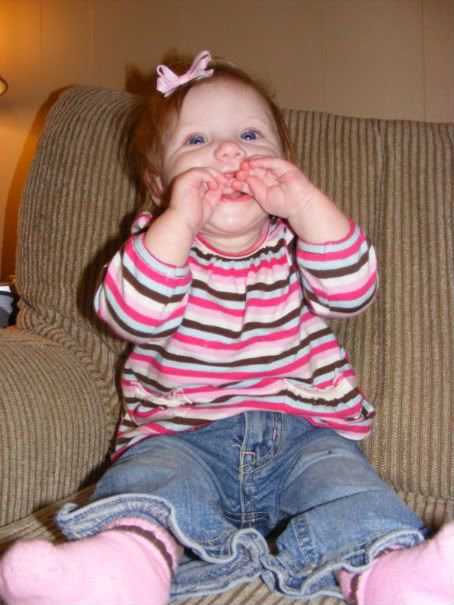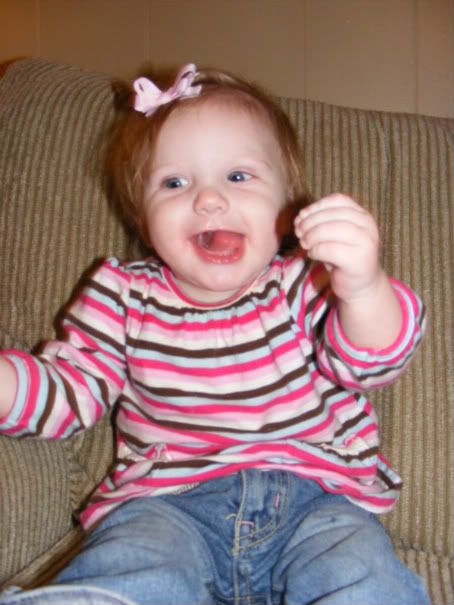 And the culprit is...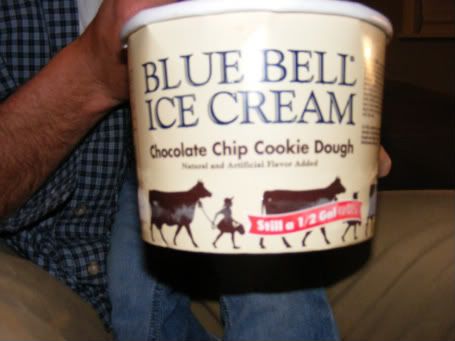 I can't say that I blame her!
Have a great weekend!