Well, I would love to report that we had a terrific Easter with lots of good attitudes, smiles, and worshipful moments. But...if I told you that I would just be telling a big, fat lie!!! So I'm going to opt for honesty. In my previous few posts I talked about how Easter was my favorite of all (and it is!), and how much joy and peace the meaning of Easter should bring to all Christians. Well, all of that is still very true, but this year I didn't act that out! I let all the insignificant, useless, details steal all my joy! For instance: our attire---why did I spend 2 months planning and shopping for just the right outfits still to find myself up at 2:00 a.m. Friday night and 2:30 a.m. Saturday night still
planning
? Like ironing, & packing bags for church, for after church, for just in case, gathering Easter baskets for egg hunts, preparing bottles, baby food, snacks, etc... Getting baskets filled just right with entirely too much stuff. Would you believe I spent
2 hours
filling
3
Easter baskets?!!! How ridiculous! Then on top of all that, I was ill! Down right ill! Due to the lack of sleep, stressing out, and NOTHING going as planned! All that planning---what did it gain me?!! I'm definitely not throwing off on planning. I am still a firm believer. I just became obsessive for all the wrong reasons! Then to top it all off, Sunday morning I jump up, determined to get a very early start so there would be no need for rushing. I get a shower, dry my hair, apply make-up, feed breakfast, and do baskets all by 7:30. I get up from the table, and say to John, "I'm going to fix my hair so I'll have that done. I am NOT going to be running around here like a crazy person
today
!" (Like I do every Sunday morning!) So I go to the bathroom, put the first hunk of hair on the curling iron, roll it up and boom...it's stuck!!!!!!! Pure stuck! I mean my hair was melted to the curling iron! And it was NOT coming out! After my heart fell to my feet, I said outloud, "Lord, I know this is NOT happening! This really can't be happening!" Oh yea, it was happening! I yelled to John, "John, I need your help!" He comes in there and says "Uhhhhh, what in the world have you done? I don't know how to get that out." At this point I start sobbing! He is trying his best to undo the hair, stain by strain, but it is really not going anywhere. He says, "Honey, I don't know what to do besides cut it out." We are talking about the hair right smack in the front! Okay, so I'm either going to church with a big, huge hunk of hair missing, or a curling iron stuck in it! John Luke comes to try and offer his condolences, He hugs my legs and says "It's okay Mama, I got you." Then John says, "Wait a minute! I think I know what to do." Thank God! Some hope! So he goes and gets a screwdriver and takes the thing completely apart! Thank the Lord he was there with me because otherwise I would be missing a lot of hair, or still wearing a neat little head ornament!!!! After an hour of that ordeal, I throw my clothes on, get everyone else dressed and start trying to get some pictures. That's just a whole new catastrophe! Why is it that when you really want to get some good pictures for the special occasion, the monsters in your children come unleashed????
Needless to say, God taught me a good lesson this Easter. It's
NOT
about what you wear, what your husband wears, or what your children wear. It's
NOT
about Easter baskets, or the stuff in them. It's
NOT
about how your pictures turn out. It's
NOT
even about how much you can plan.
It's ALL about HIM
! And you can bet your britches (don't read that word too fast), I learned my lesson!
*I must say...the one event of the day that completely blessed me was our cantata at church. I was so thankful that God helped us make it through, and that inspite of my very stinky attitude and hard heart, HE allowed me the blessing. I truly worshipped while I sang!
So here are some of our Easter 2010 happenings... (I wish I had been together enough to have gotten a picture of the curling iron episode. I would plaster it to my refrigerator for a reminder!)
Coloring Easter eggs....an ongoing family tradition.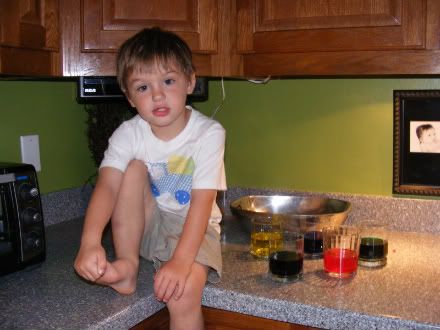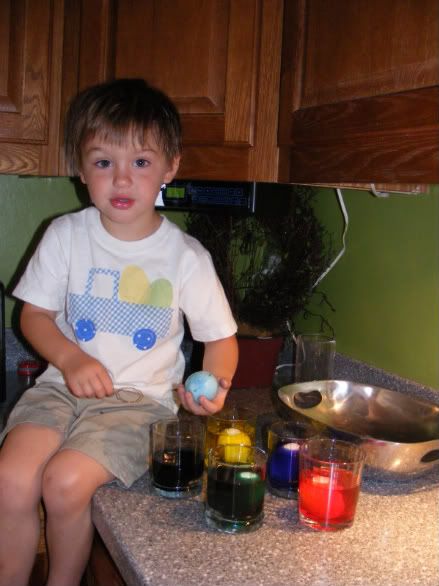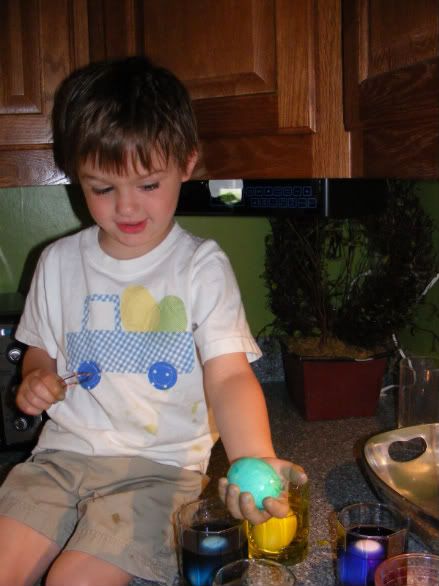 Church Easter egg hunt...
Best Buds...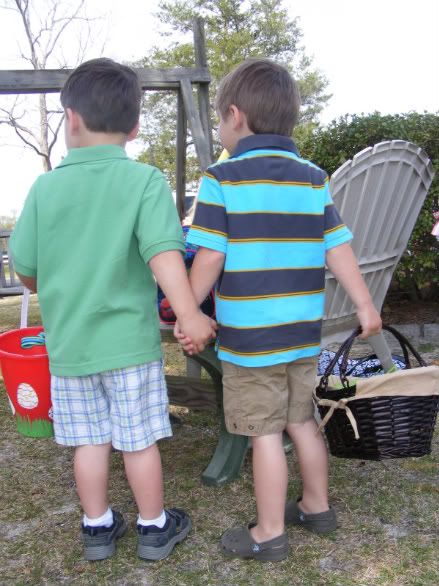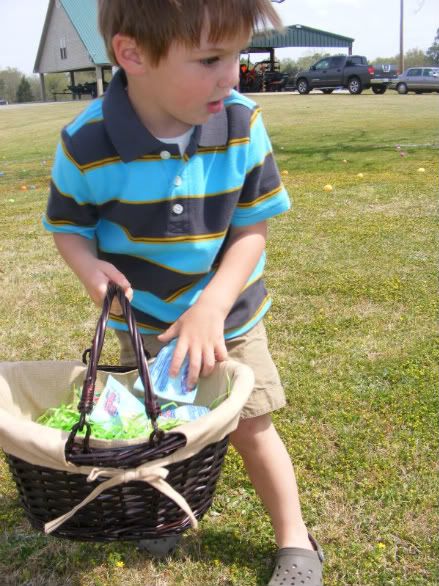 Easter basket goodies from Granny Sue & Paw Paw Wayland...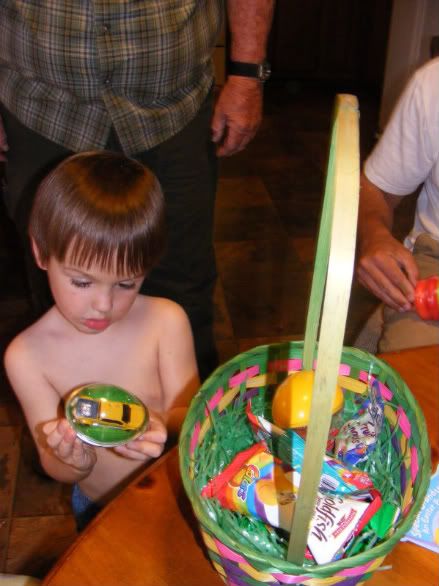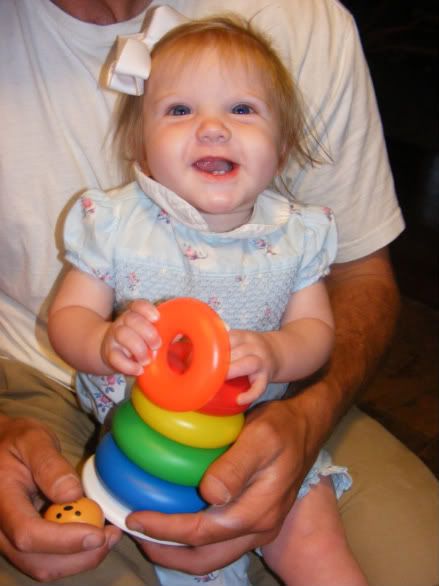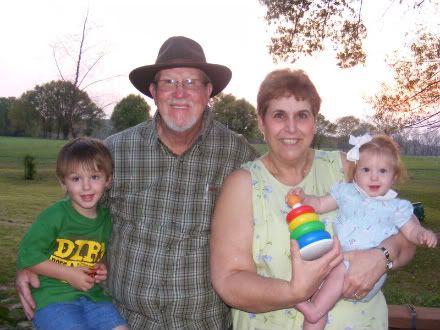 Easter basket goodies from Mama & Daddy...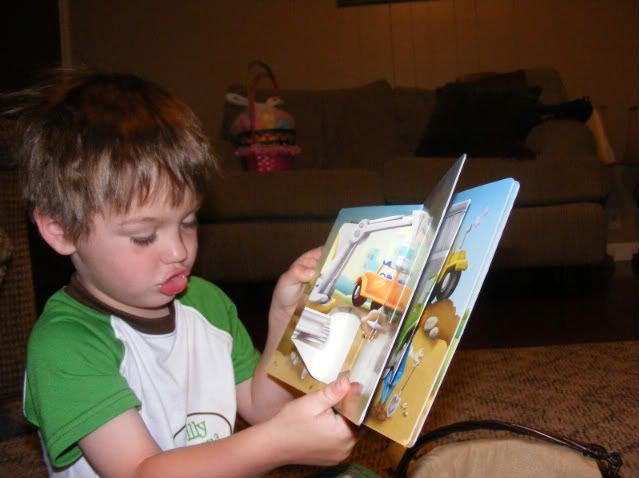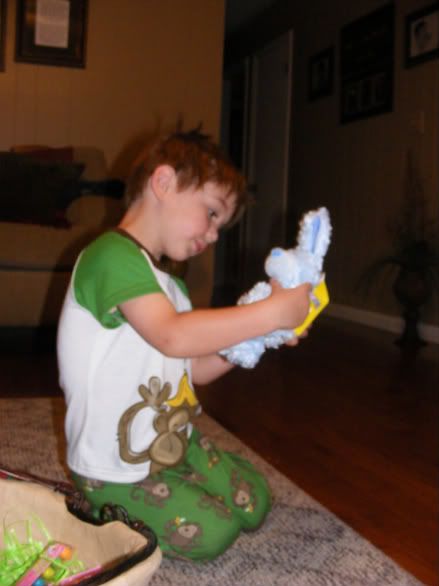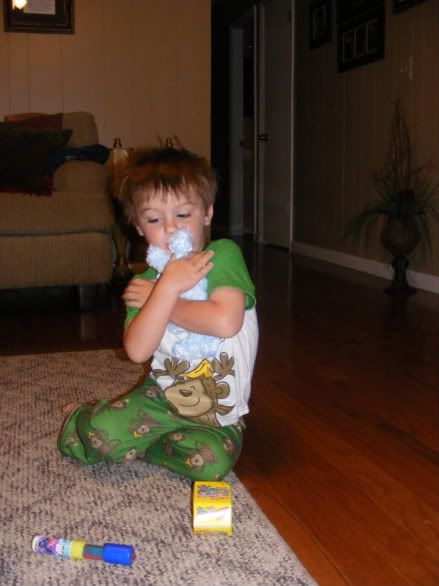 Thank you, Mama. *Picture taken right after shower;
before
curling iron disaster!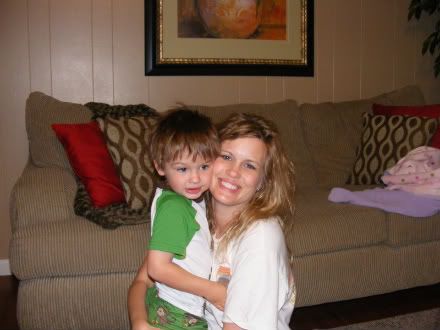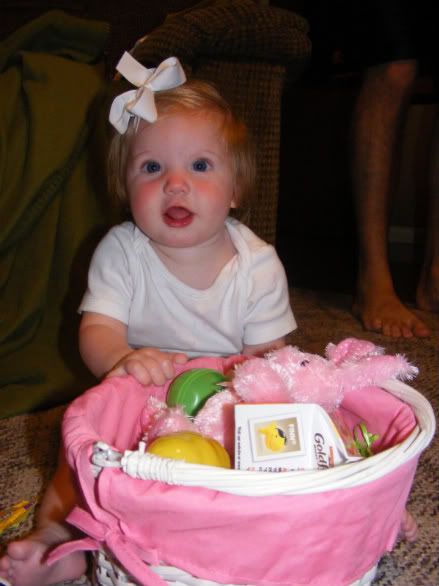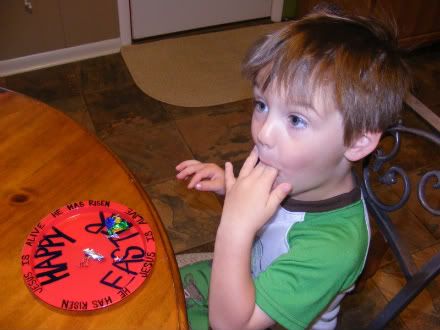 take 1: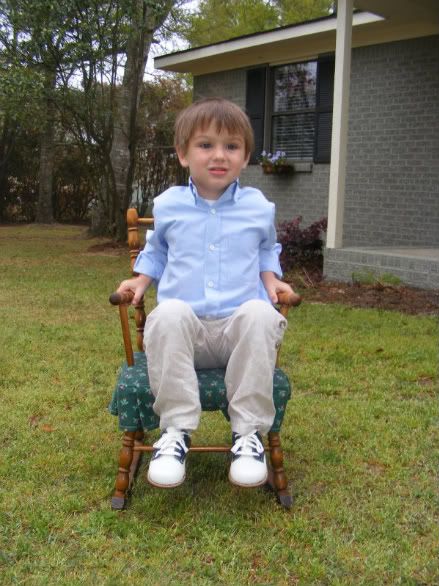 take 2: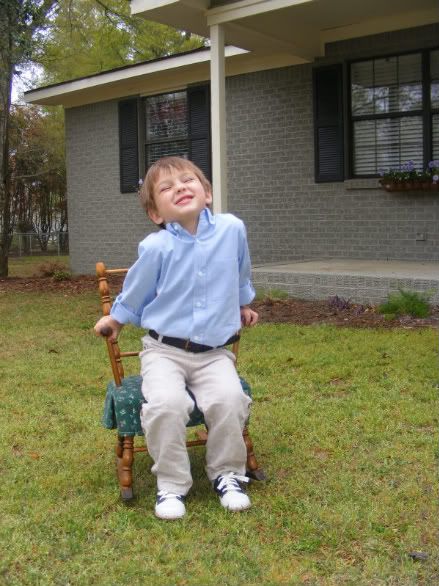 take 3:
take 4: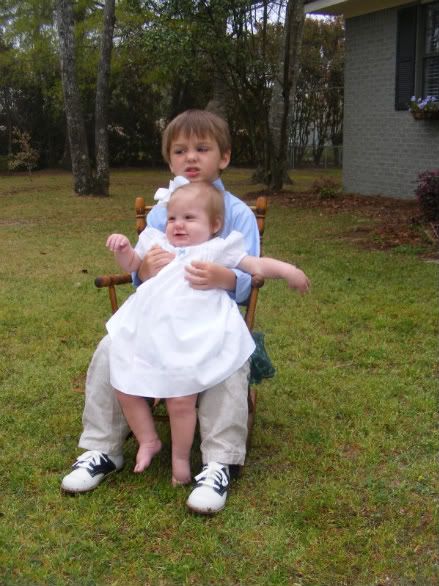 take 5: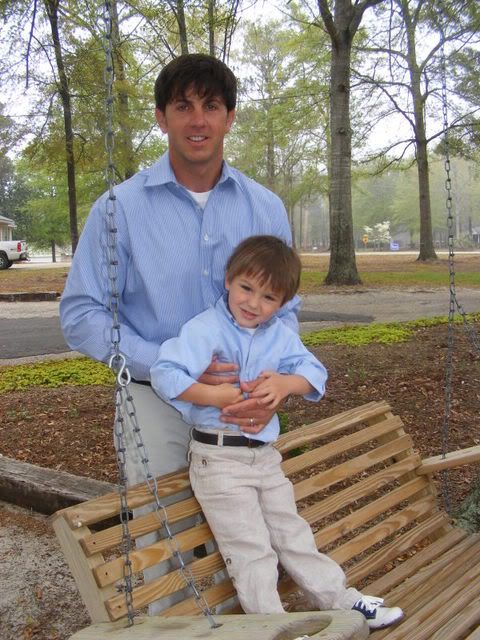 take 6: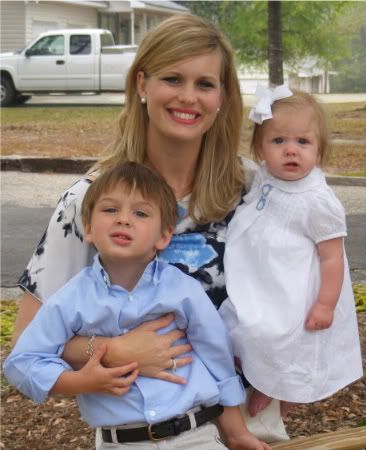 take 7: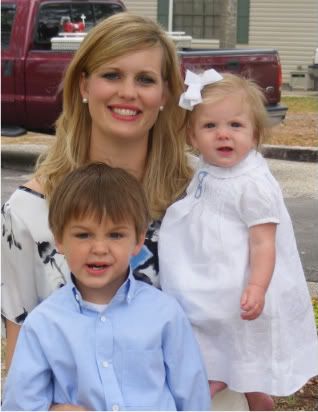 A few hours later...what is wrong with the camera???
take 1:
take 2:
take 3:
Just FORGET IT!!!
Believe it or not, I still have more!
AND HERE'S THE REST OF THE STORY...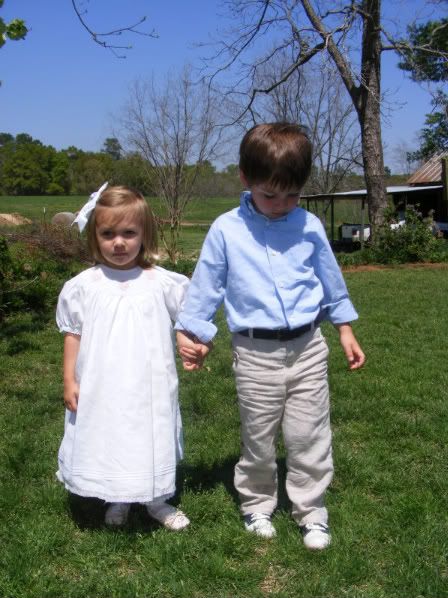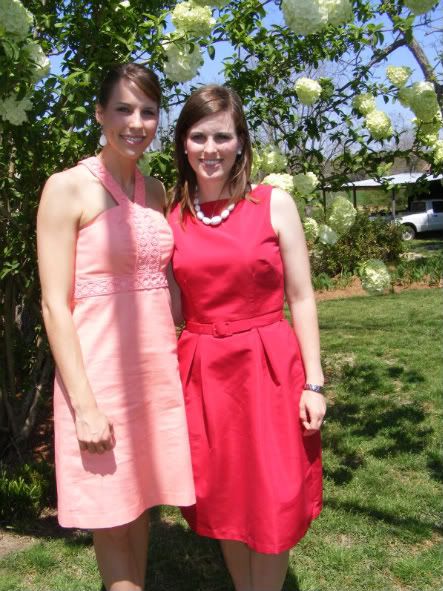 Money!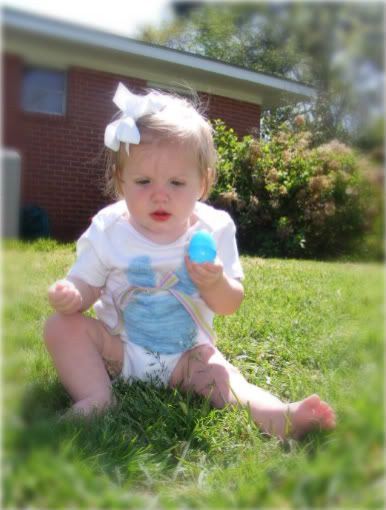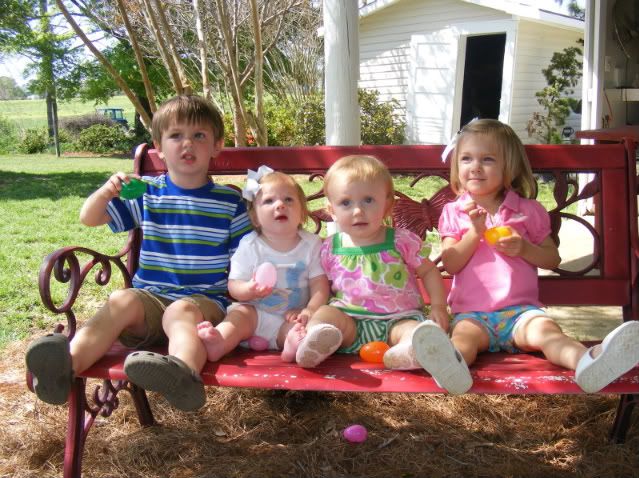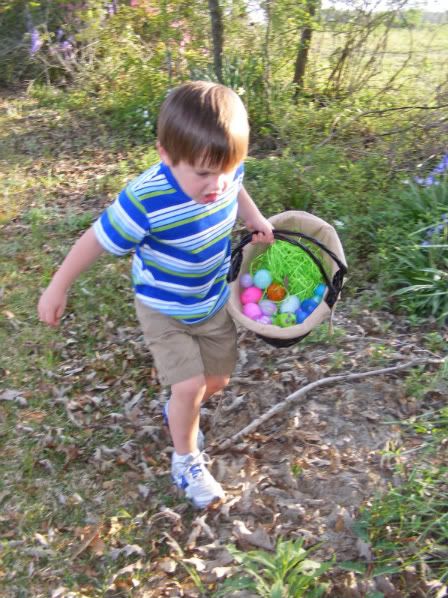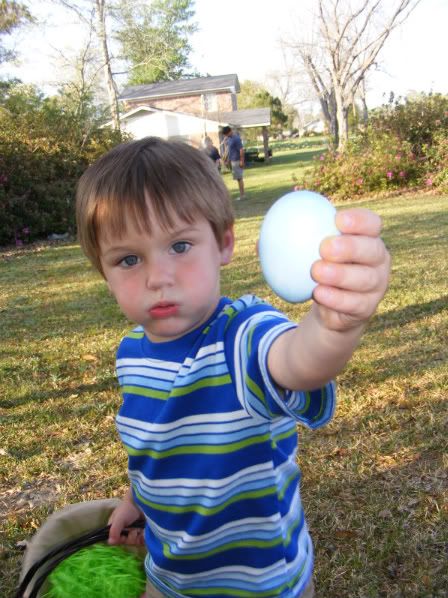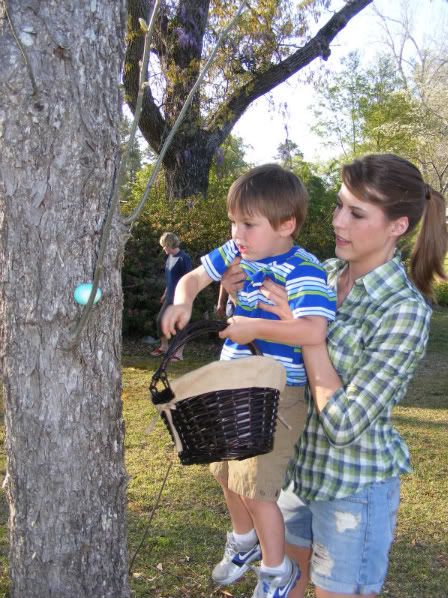 a very exciting egg???