Other than words, I admit I have another obsession.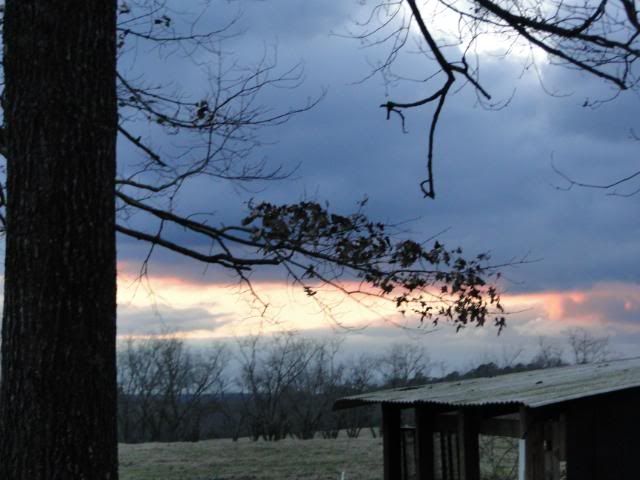 Not that y'all don't know about it already:)
Sunrise. Sunset.
Midafternoon.
Notice those trees. Love them too!
Whether I'm sitting outside. Riding in the car. Or standing at the window.
ESPECIALLY when it's warm outside. It's so much more inviting. If I could, I'd take all the windows out of my house. And maybe even the doors. John would stroke. He has an obsession as well. Locks. Locks of any/all kinds.
-----------------------------------------------------------------------------------------
The warmer weather has lit a fire in me. A fire for change~ I don't really care for change. Except when it's in my house. And by that I mean change in decor. Color. Furniture arrangement. Pictures. Lamps.
When we bought our house almost 2 years ago, I had plans to paint the kitchen cabinets. We painted almost everything else but never got around to the cabinets. Maybe we were smarter back then..
Before
I had started this project a couple of weeks ago. Let's just say I wasn't making much progress. I finished this.
And this.
And this.
Then I pitifully begged my Valentine to help. He's so much better at painting than me. (That's what I told him too!)
But I'm very happy about how they look. And I'm so very excited about finishing!
I need hardware.
Even the chalkboard. Which I am loving in the kitchen. I'd like one in every room.