"But I say to you that for every idle
word
men may speak, they will give account of it in the day of judgement." Matthew 12:36
***And in case some of you are
learning
along with me, here's a review...I need must have a review...
"Set a watch, O LORD, before my
mouth
: keep the door of my
lips
." Psalms 141:3
"A soft answer turns away wrath, but grievous
words
stir up anger." Proverbs 15:1
"Pleasant
words
are as an honeycomb, sweet to the soul, and health to the bones." Prov. 16:24
"A
word
fitly spoken is like apples of gold in settings of silver." Proverbs 25:11
------------------------------------------------------------------------------------
Around here, we improvise to make our toys better toys. Faster toys. More dangerous toys.
And John is very good at engineering these toys.
Even though he is a little on the protective side. A LOT on the protective side. He can go with it most times.
I actually need a video to show exactly what is going on. These pictures don't do it justice.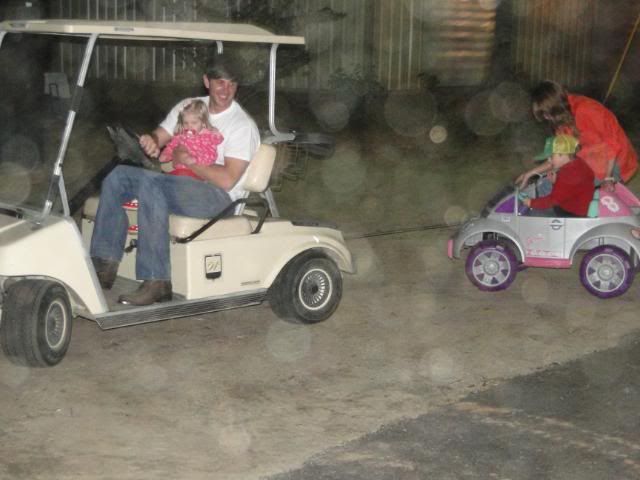 He has tied the Barbie jeep to the back of the golfcart and is pulling it in circles to make the Barbie jeep basically do 'doughnuts'. Apparently the passengers think it's a pretty great idea!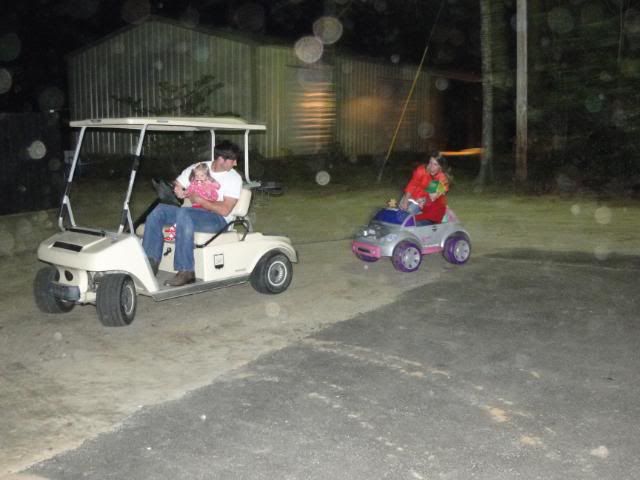 The sexy engineer/driver himself.