This Sunday we had baby dedication for Allie Beth. We are so blessed to have two most precious little ones! I know some
(most)
days are extremely stressful and when the day is over you wonder if you did anything right. But to know that we have been given the most important job in the world - to mold two little lives into what God wants them to be makes it all worth it! I just thank God for my family and the joy they bring me day in and day out!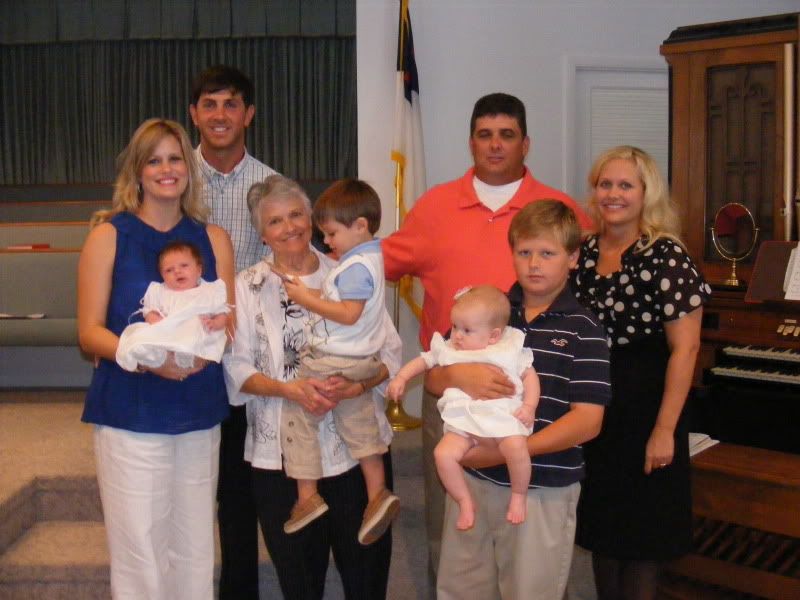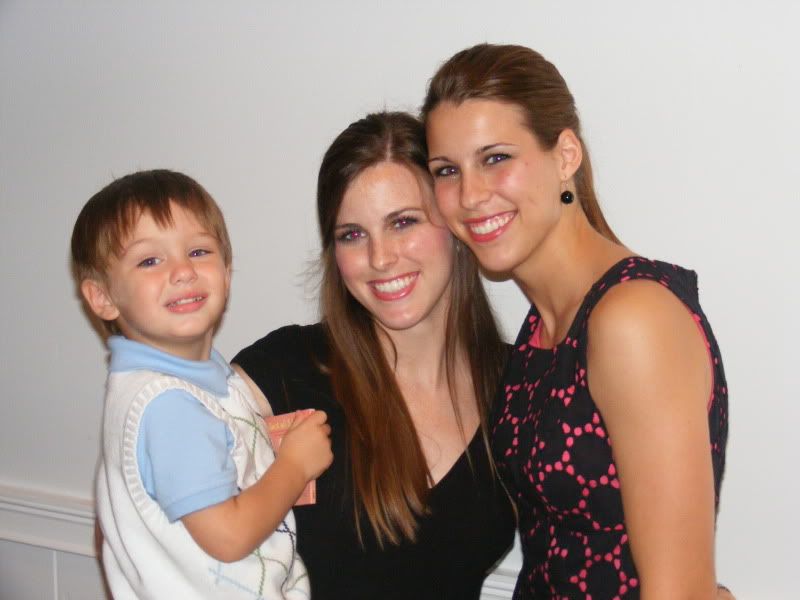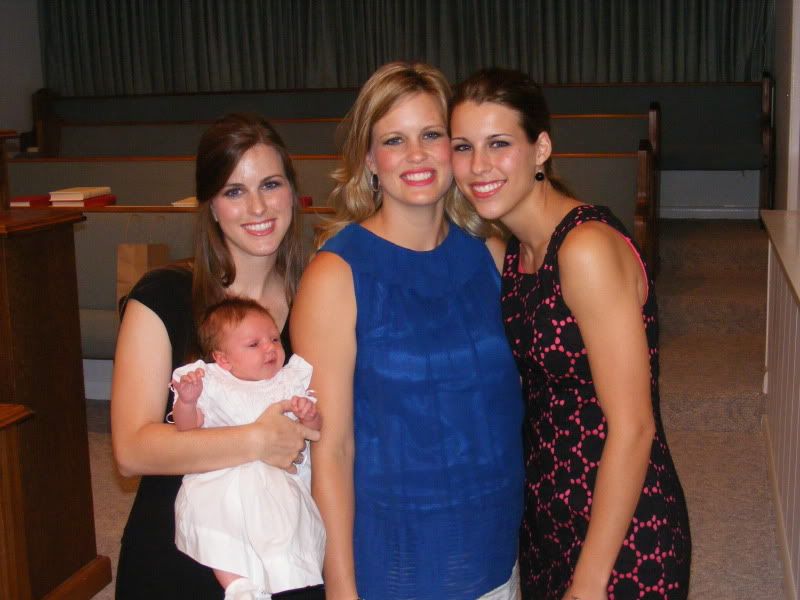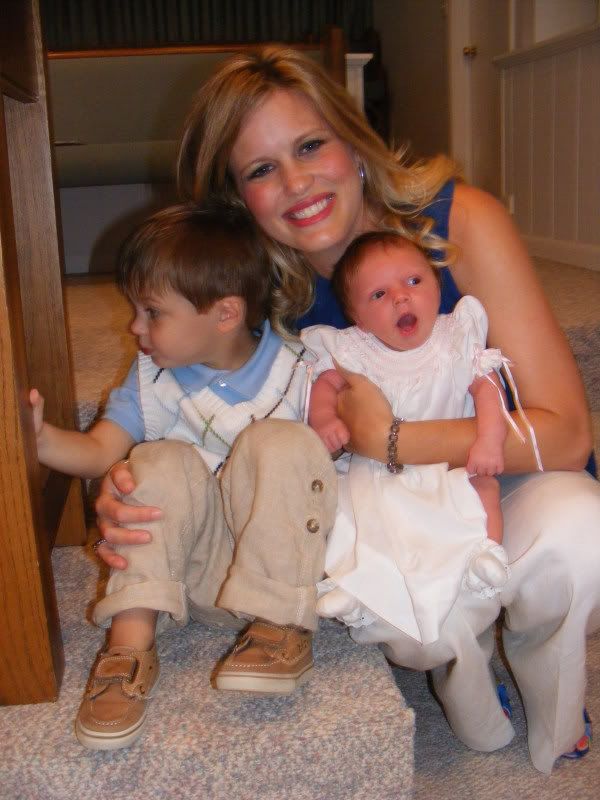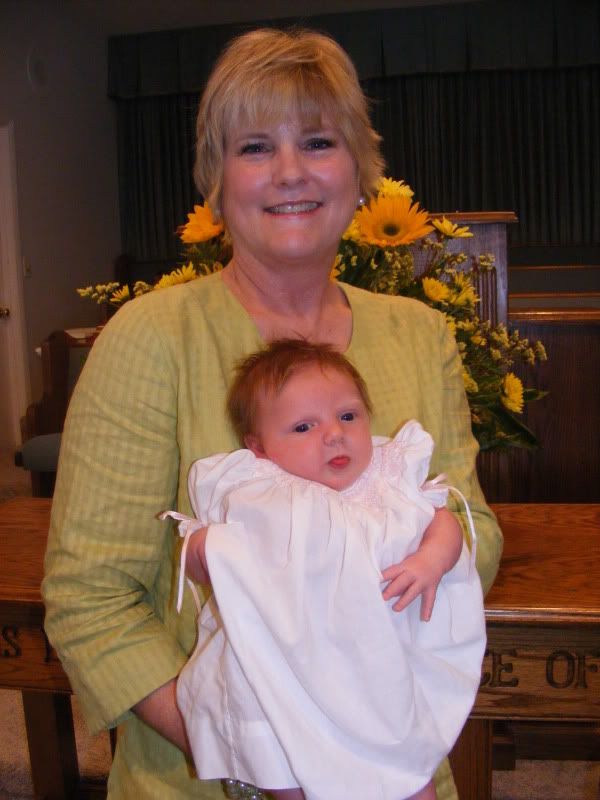 This is my two "hunters" in the back yard shooting squirrels. Every time John Luke sees a squirrel he goes hysterical. The story goes something like this: One day there was a squirrel sitting in my window box eating my flowers like they were planted there for his lunch! I was so irritated I told John to get rid of all the squirrels around here. So he got his gun and shot the thing. Well, ofcourse John Luke was right under his daddy's armpit so he watched it all. Now, he thinks that everytime he sees a squirrel he is supposed to shoot it. Today he came running in screaming "Daddy, squirrel!" "BOOM!" "Shoot squirrel!" (He also has to "boom" the squirrels with his gun - the green plastic jigsaw in his hand). He is holding his ear for daddy to shoot. I don't guess the other ear will be affected by the loud noise!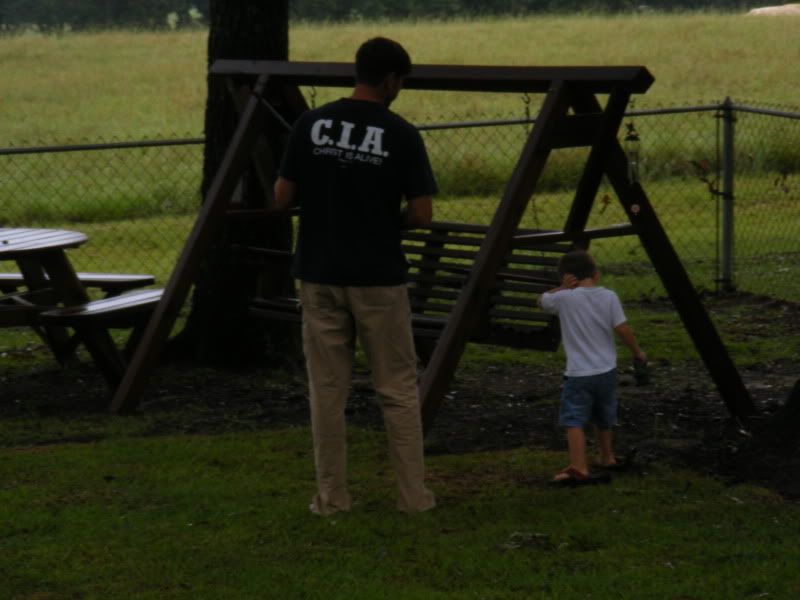 And don't you just love those hunting shoes?!?