I'M CRAZY!
Is raising a family the hardest job in all the world??? Thankfully it's the most rewarding as well! Everyone told me going from 1 to 2 was a
GIGANTIC
adjustment, and boy were they right! And does anyone know why God made hormones? I'm thinking I could do just fine without them! And I'm sure my family wishes I didn't have such crazy ones for sure!!! Having a baby does something to ya! Anyway, I feel confident
(at least we hope)
that things (
I
) will go back to normal one day!
So... here's a few more pictures of the
three
people in my house that make me crazy! But it sure would be boring around here without them!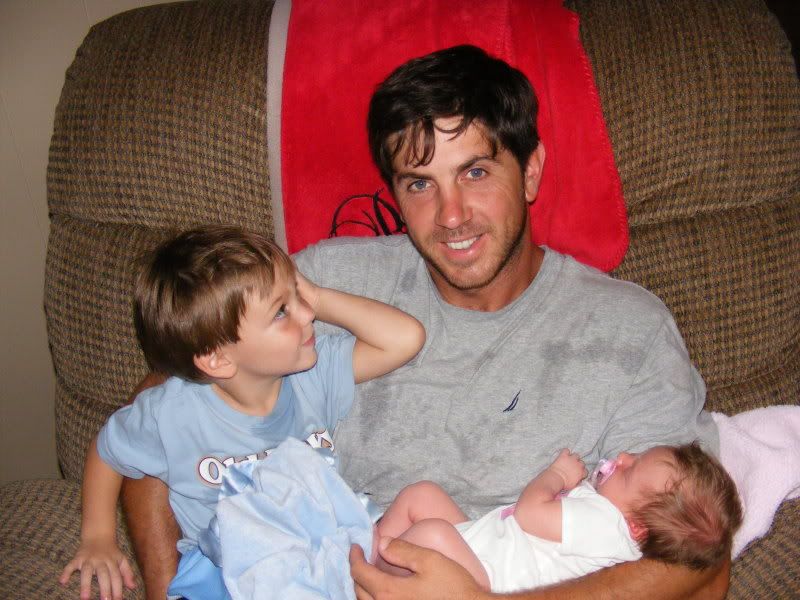 This is what I go around the house doing quite often! I guess he's imitating his MAMA!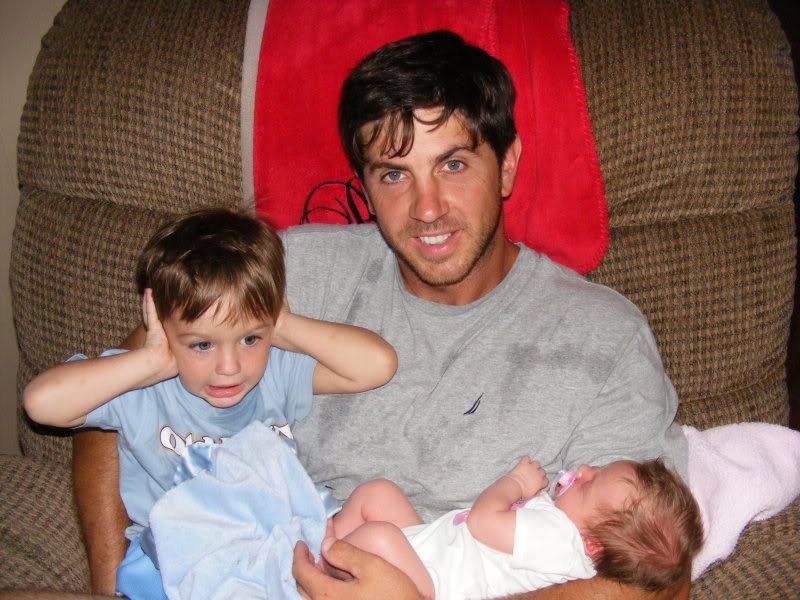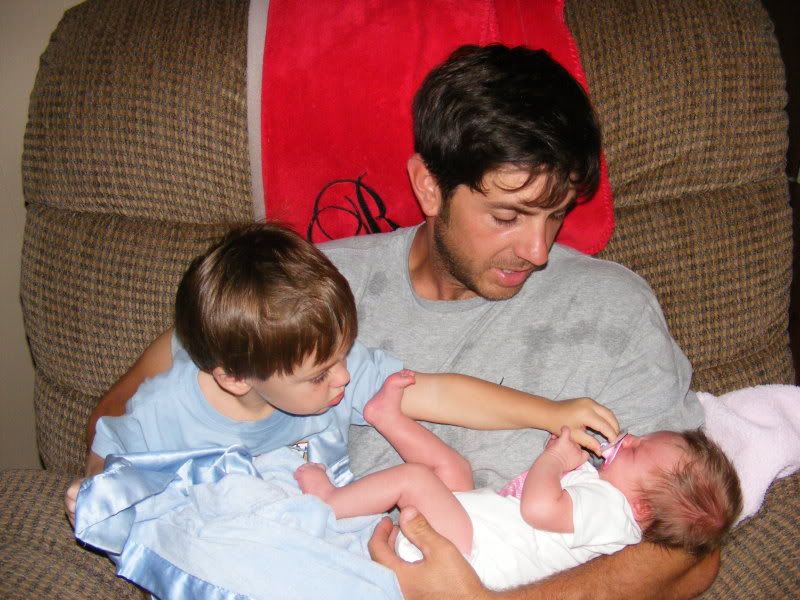 I've got to figure out how to not cut off Allie Baby's head!