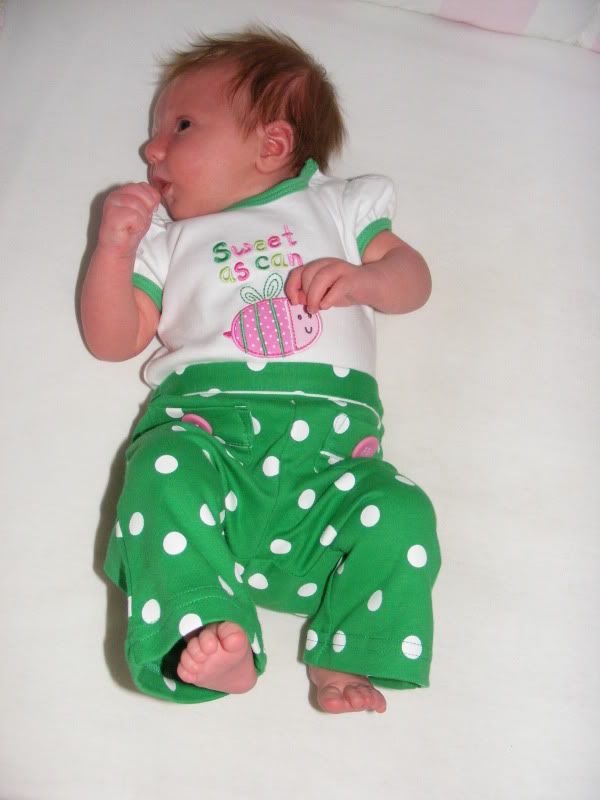 Man, her hair looks red!
Sweet as can bee, but not so happy about it...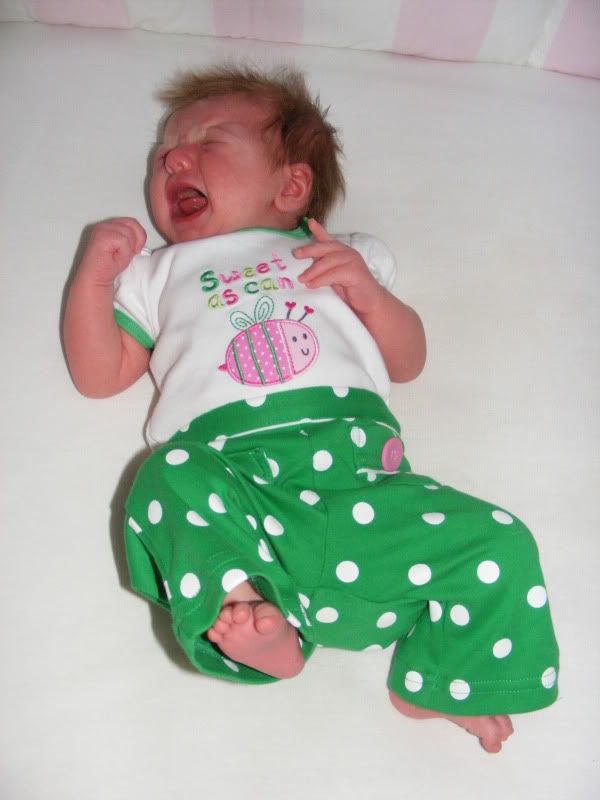 1st date...with daddy
Hangin' out with brother...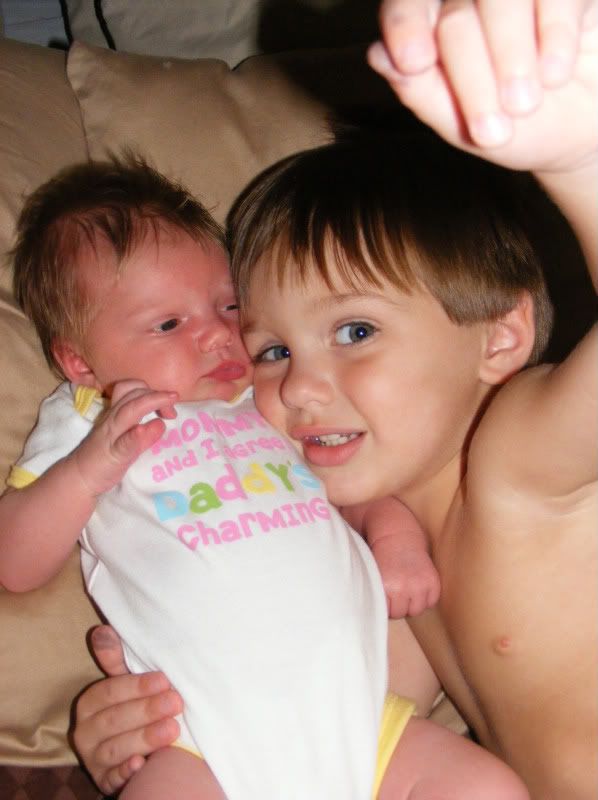 He's a cool cat...she's a hungry little birdie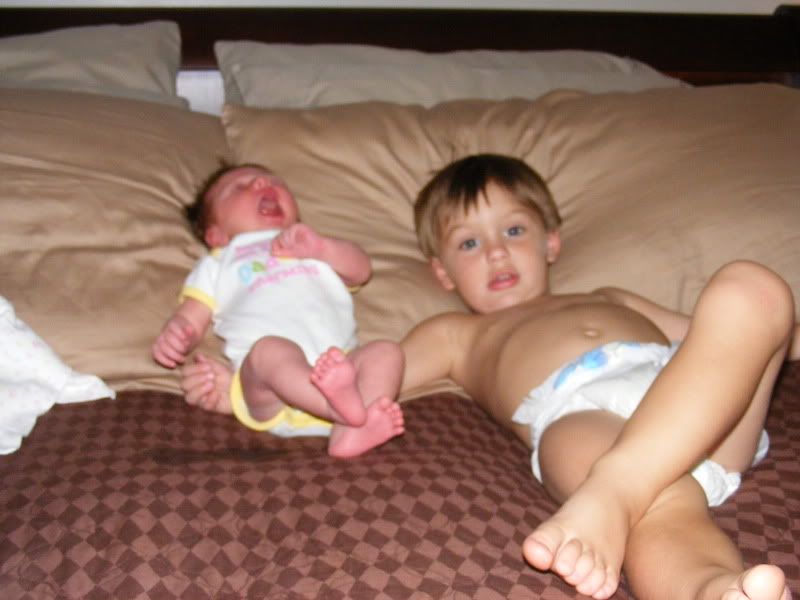 John Luke's new calf 'John Luke' & his other cow 'John Luck'.
(John Luck tagged by Papa...we have no idea)
One sweet little
bee
is not too excited about our adventure in the cow pasture...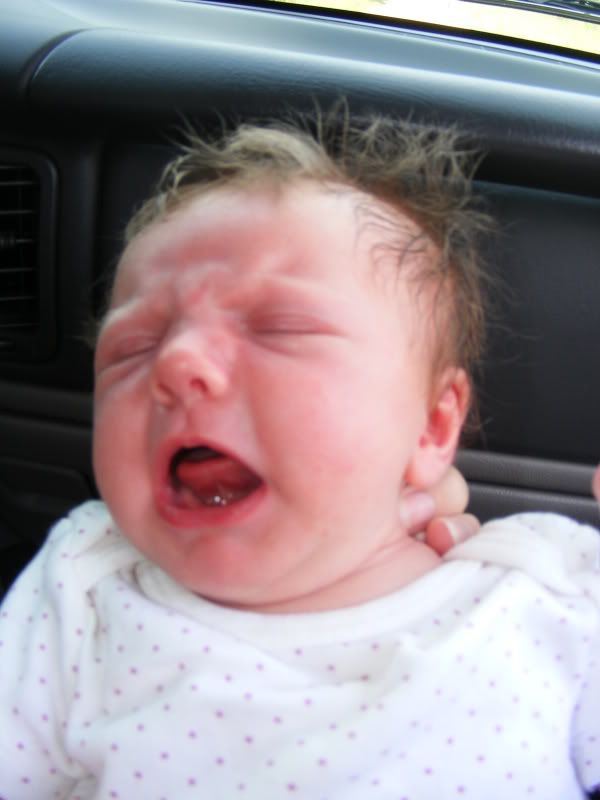 Hope you all have had a wonderful weekend!