Man, she is growing so FAST!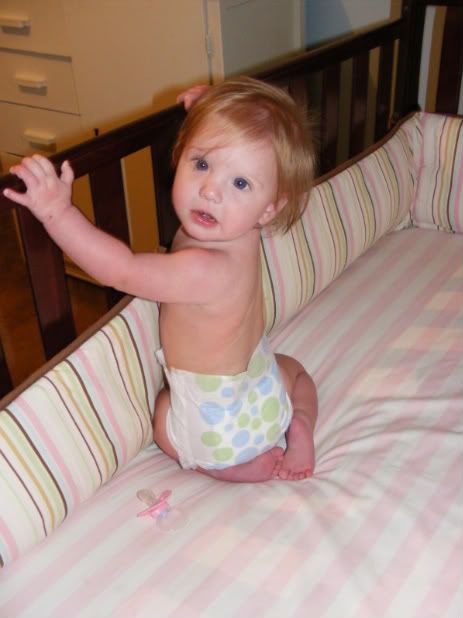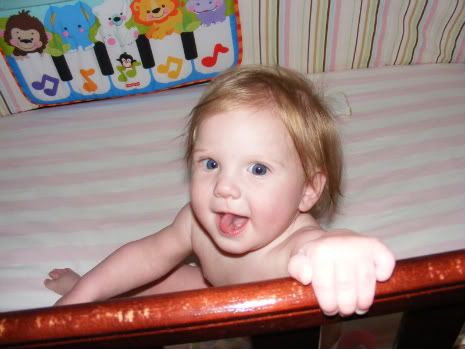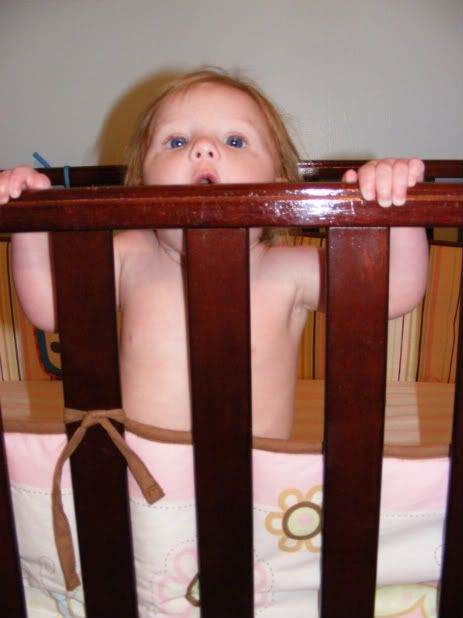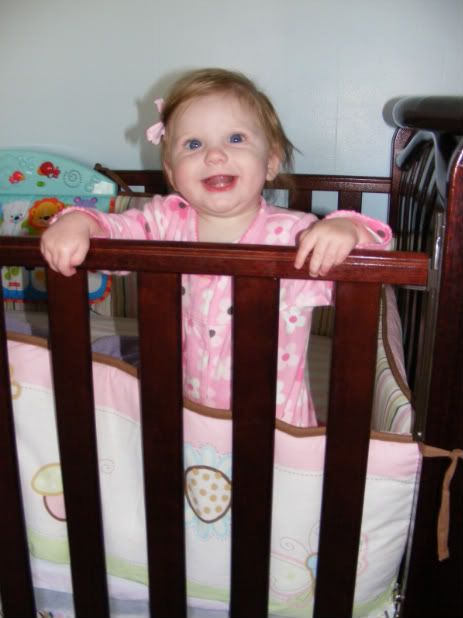 On another subject, I have been reading another
FABULOUS
book. It is called
Choosing Gratitude --- Your Journey to Joy
, by Nancy Leigh DeMoss. It has been an absolute eye-opener and I think everyone would be blessed by reading it! It would be
totally
worth your time!
The back of the book reads:
"Is the gratitude that flows out of your life as abundant as the grace that flows into your life? The world tells us annoyances and afflictions cause discouragement and doubt-- and that we are right to demand our way. Then there are circumstances that aren't what we wish or even what we think we need and suddenly we're convinced life hurts. The only option we have is to protest or whine-- or so it seems. True gratitude is not an incidental ingredient in the Christian's life. It's a crucial one. It's a grace-infused commitment each of us chooses...and it's totally worth it!"
A few of my favorites...
* "The thing that awakens the deepest well of gratitude in a human being is that God has forgiven sin." -- Oswald Chambers
* "Thankless children we all are, more or less, comprehending but dimly the truth of God's fathomless love for us." -- Elisabeth Elliot
* "When we take simple blessings for granted as if they were owed to us, or conversely, when we start to think that our house, our car, our wardrobe, or our general station in life is beneath what we deserve, ingratitude finds all the oxygen it needs to thrive." -- Nancy Leigh DeMoss
* "Gratitude unleashes the freedom to live content in the moment, rather than being anxious about the future or regretting the past." -- Ellen Vaughn
* "Two kinds of people: the grateful and the ungrateful. It's the difference between squandering life and sharing life, between being blinded to glory and "To God Be the Glory," between assured bitterness and "Blessed Assurance." -- DeMoss
* "...gratitude is a revealer of the heart, not just a reporter of details. And among the things it reveals about us most is our level of humilty." -- DeMoss
* "Pride is the father of ingratitude and the silent killer of gratitude." -- DeMoss
* "Are you more prone to focus on what you wish you had (or didn't have) or on the blessings you do have that are far greater than you deserve?" -- DeMoss
* "Yes, grateful people are easily contented, while the ungrateful easily become prisoners to bitterness." DeMoss
* "I've acknowledged that my natural "bent" is to react to people and life's circumstances in a negative way. When I'm asked how I'm doing, the first thing that pops into my head is often the burden I'm carrying, a hurt I'm harboring, or a deadline I'm working under. As a result, I'm afraid people who hang around me for any length of time may find themselves thinking how difficult and wearisome it is to be a Christian and serve the Lord."
* "Ingratitude is toxic. It poisons the atmosphere in our homes and workplaces. It contaminates hearts and relationships. Moms and dads can break the spirits of their children with it, and husbands and wives can deaden every sensitive emotion in the mate they once swore at a church alter to love and to cherish from that day forward. We can be obsessive about spritzing away the disease-carrying, odor causing bacteria from our tables and countertops, but nothing is more contagious in our homes than an ungrateful spirit."
* "To give thanks to Him for all things, is, indeed, a very difficult duty; for it includes giving thanks for trials of all kinds; for suffering and pain; for reproaches; for loneliness. Yet those who have learned submission will not find it a hard duty." -- Priscilla Maurice
* "I have learned along the way that, regardless of how I may feel,
anything that makes me need God is
(ultimately, in the truest sense) a blessing. Be it disappointment. Be it physical suffering. Be it mental or relational anguish." -- DeMoss
* "Therefore, as Charles Spurgeon said, "Let us daily praise God for
common mercies
- common as we frequently call them, and yet so priceless that when deprived of them we are ready to perish." ~Bath soap. Toothpaste. Hot water. Dishwashing detergent. Houseplants. Sunsets. Sunglasses. Blue Skies. Flashlights. Blankets. Family photos. Warm clothes. Books. Clean sheets. Sticky notes.
~I made a list of a few of my own common mercies: Sunshine. Ponytail holders. Cards. Smiles. Sweet little laughs. Flowers. Green grass. Shady trees. Cool breezes. Cozy fires. Heated blankets. Picnics. Gas[in my car!]. Soft pillows. Beds. Music. Disposable diapers. Microwaves. Eyesight. Rest. Fun. Relationships. Electricity. Storage bins. Internet. Washing machines. Flipflops. Mail. Pictures. Memories. Diet Coke. Bargains. Assurance. Love.
What are you grateful for?
It's really sooooooooo easy to think of sooooooo much!
"Blessed be the God and Father of our Lord Jesus Christ, who has blessed us in Christ with
every spiritual blessing
in the heavenly places." -- Ephesians 1:3