As we browse around our favorite blogs or visit our friend's homes, and we see how perfectly clean and beautifully decorated they each are, it's easy to believe the lie that perfection is reality for them.
I am a perfectionist. No doubt. And let me tell you, it's a disease. An addiction. One that is all about control and pride. One that I am trying desperately to recover from.
I really don't think that I will ever make it to the messy category. And for sure not slob status. I have always been a 'cleaner'. Even as a child I kept my room clean and I liked things to be organized and in it's right place. I just want moderation.
It is truly hard for me to celebrate the imperfections. There. I said it. I am becoming more and more aware that my addiction to perfectionism goes farther than just a spotless house. It touches so many more areas of my life. It pushes me to push others to 'want to be perfect.' To be frustrated when my husband doesn't take that step I think he should. Or my children to act grown instead of 2 and 4.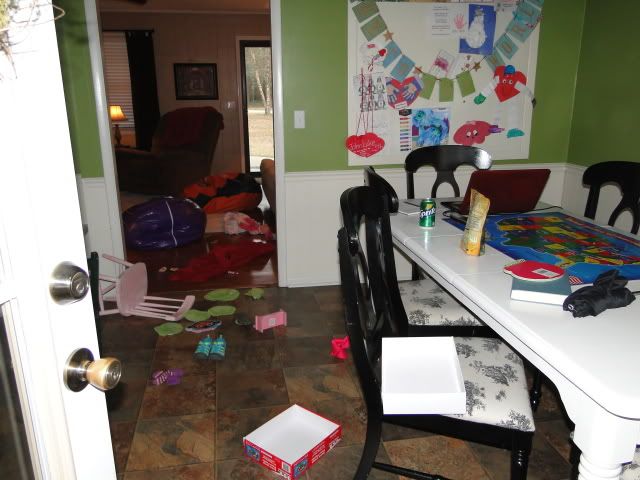 This was the view coming in my back door just a few days ago. For some, it's not all that bad. For a perfectionist, it's almost death-defying to allow it.

I'll show it to you again.......


Did you get goosebumps? I did.
This is how that space should look. Today, as a I write, I'm enjoying the sunshine beaming through the window panes and I'm thankful for the view of simplicity and green grass.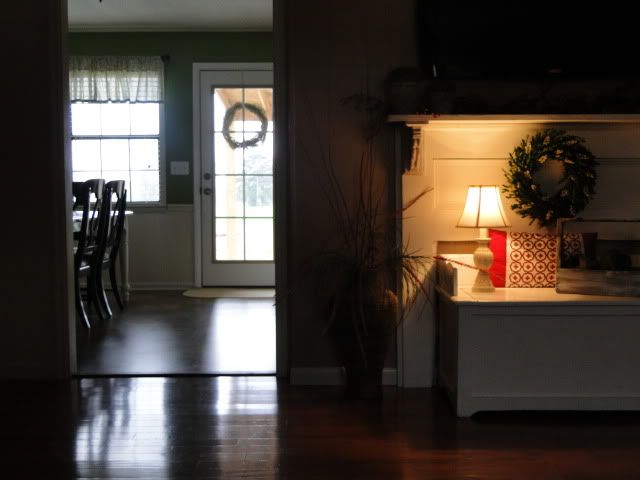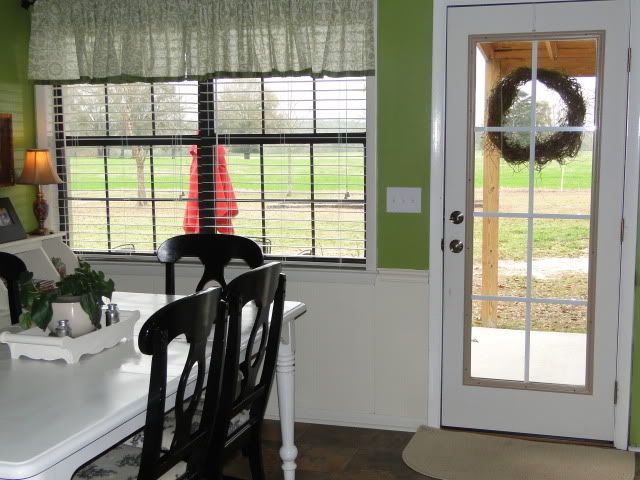 I'm running a little behind, but I thought joining up with
The Nester
and embracing my imperfections would do me good. Hope any fellow perfectionists can be encouraged as well.
And for the record....I've only cleaned my floors one time today! From 49 times to 1! I say that's improvement :-)