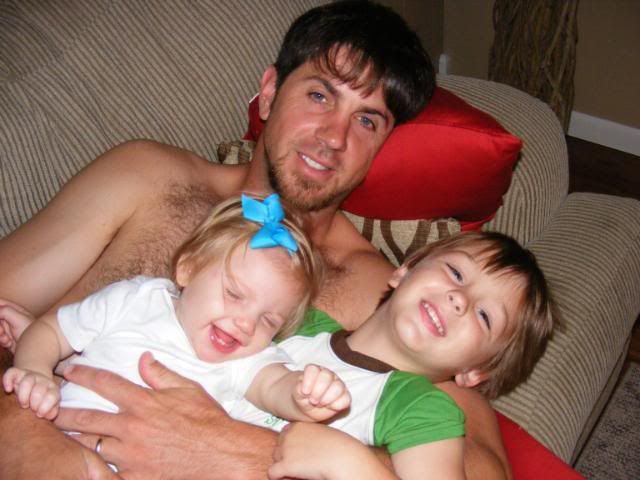 A careful man I must always be,
a little fellow follows me.
I know I dare not go astray,
for fear he'll go the self-same way.
I cannot once escape his eyes,
what'er he sees me do he trys.
Like me he says he's going to be,
this little chap who follows me.
He thinks that I am good and fine,
believes in every word of mine.
The base in me he must not see,
this little chap who follows me.
I must be careful as I go,
through summer sun and winter snow.
Because I am building for the years to be,
this little chap who follows me.
Read by Coach John Wooden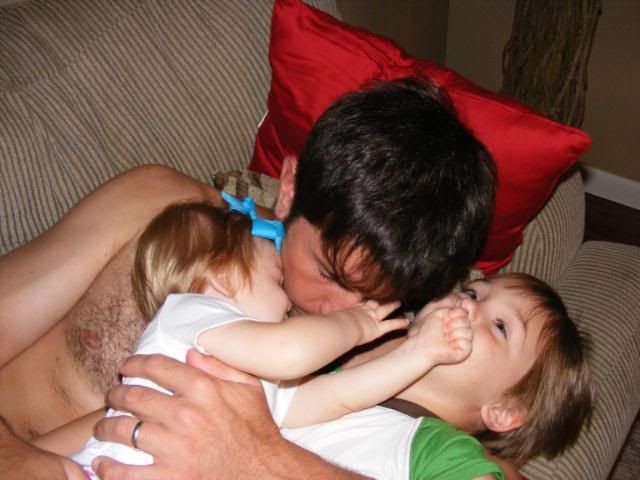 I am blessed with a husband who not only loves me, but also loves his children with all his heart! And who wants to raise his family in a way that will honor Christ! In my eyes, and in two little ones' eyes, we couldn't have any better! We love you and are so, so very proud of you! Happy Father's Day!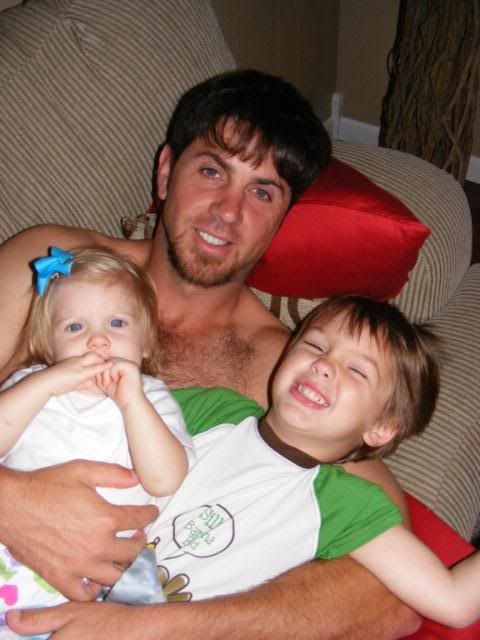 ---------------------------------------------------------------------------
And to my Daddy, Happy Father's DAy! Thank you for loving me unconditionally, and teaching me respect, honor, & character. But above all else, thank you for raising me in a Christian home where Godly values were taught, prayer was essential, and church was not an option! I love you!