God appoints people who disappoint to point to the God who doesn't. There are no Rock Stars here. Christ is the Rock and we are the stars who reflect His light. Success is found in servanthood and obedience right where I am. Christians aren't about applause, they are about an altar. God wants real, honest, threadbare women to do His work His way. I'm not rain, I can't quench the dry places. I can only point to the one who can. But I can have my voice join my sisters' voices and together we make thunder! ~
Ann, A Holy Experience

Thank heavens for a God who never disappoints! In a world shattered by disappointment and pain, I'm so thankful for the Rock.
The days seem to be getting longer and we are happy happy happy. Being stuck indoors is not how this crew likes to live life.
Kisses are pretty good.
And hugs are good. And I'm thankful.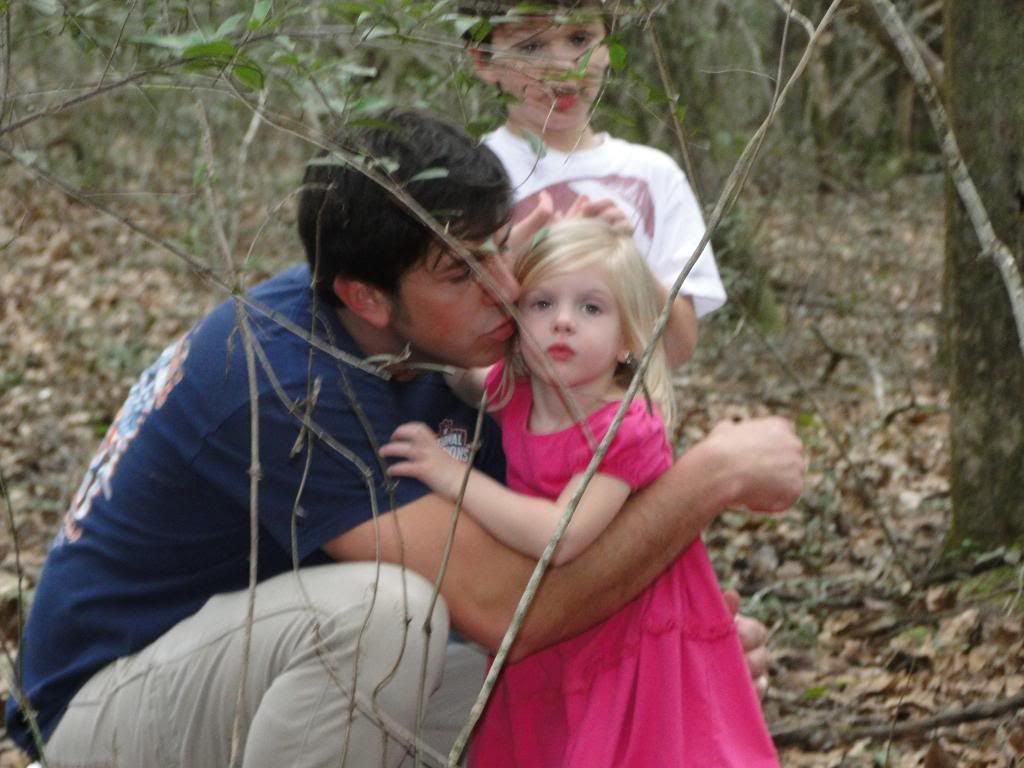 Lipstick makes all things better.
And so does driving...when you're 5.
But for Mama, not much beats quite time.
It is pretty much a necessity. Around here, at least.
Little helpers in the kitchen make life sweeter too.

I have overcome the 'craft phobia'. And I am so glad. We are painting up a storm.
And Mama loves it. Who knew?
And puzzles....puzzles. Oh my! We are into the puzzles.
Besides loving the preciousness that's putting the puzzle together, I sure do like the message of this one...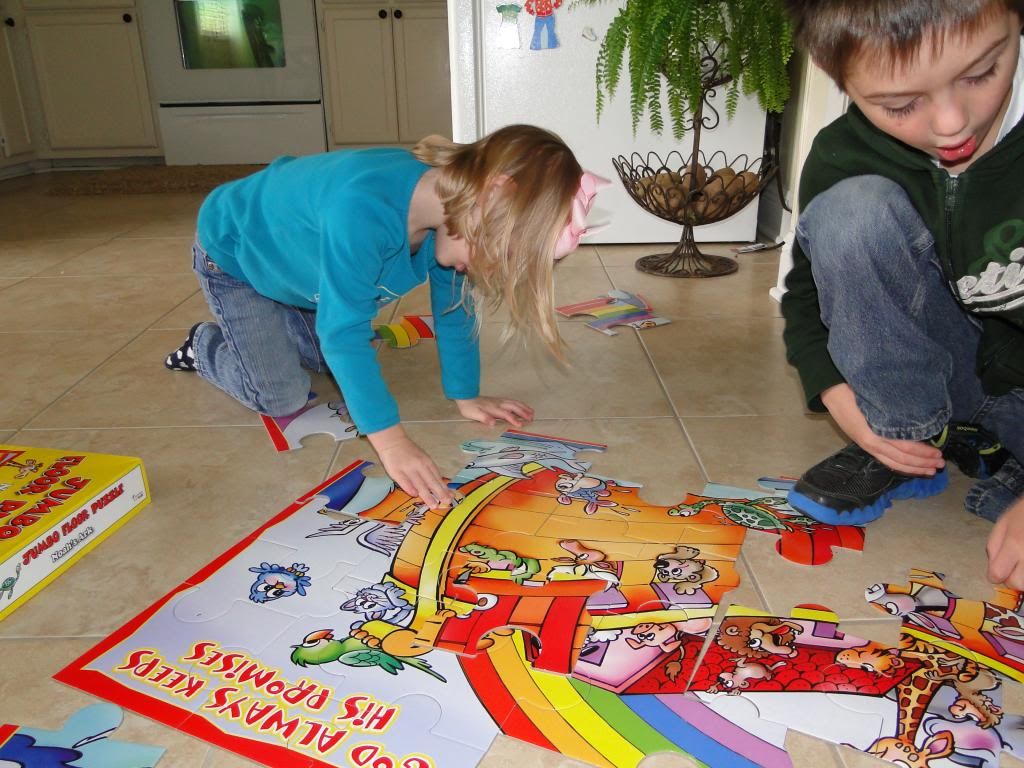 And oh my heavens, sweet little notes.
I am a note person. Whether it be a reminder for myself, or a note for someone else.
But the best kind are the short, sweet ones. The ones for no reason. Those really make my day.
I am super excited about this little family project....
I am as excited to learn more about the lenten season myself as I am about teaching my children.
He's happy with being him. He doesn't need to be anything else. He hasn't learned yet to try and be anything but who he is. Such freedom.
He doesn't know that one day he'll feel the pressure to be good enough, to be holy enough, to be fast enough, quite enough, tall enough, smart enough.........
The "enoughs" wear me out.
Blessings,