"For Richer. For Poorer."
"Til' Death Do Us Part."
"I Will."
The night we married, I gave John a weding band with the words "til' death do us part" inscripted around the inside. He gave me a second diamond band to match my wedding band. Pretty good trade, huh! Actually I had really tried to think of something special to give him as a 'wedding gift' but I could NOT think of anything. I didn't just want to get something for the sake of getting something. I wanted it to have meaning. I totally racked my brain and got nothing. So the only way I could think of to tell him just how serious I was about this blessed union was to use the words 'til' death do us part.' So, that's just what I did:)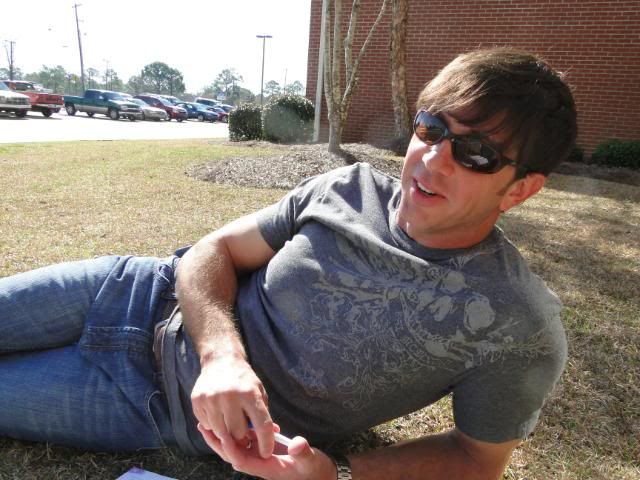 Five years ago, on April 22, I married this handsome hunk! Yep! Five years ago. In some ways it seems like it's been 50 years, and in some ways it seems like it's been 5 weeks.
In most ways we are as different as night and day. I love lamps and open windows. He turns all lamps off and shuts all the shades. I love bright and cheery colors. He likes all shades of grays and browns. I like change. He very much DISlikes change. I like romantic things. He doesn't know what romantic means.
Dr. Emerson Eggerichs says it well..."The way I like to picture the difference between men and women is that the woman looks at the world through pink sunglasses that color all she sees. The man, however looks at the world through blue sunglasses that color all he sees....not only do men and women see differently, but they also hear differently....God created men with blue hearing aids and women with pink hearing aids."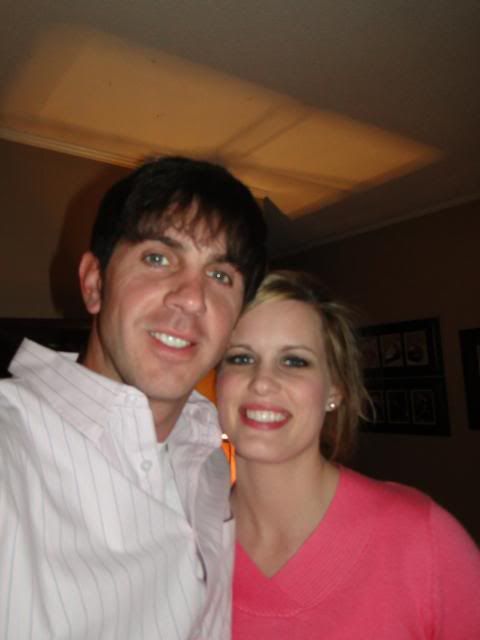 Unconditional love
is eagerly promised at weddings, but rarely practiced in real life.
Isn't it true? Do we really know and understand the true meaning of
unconditional love?
The kind of love God has for us?
Love
is patient.
Love
is kind.
It does not envy. It does not boast. It is not proud.
It is not rude. It is not self-seeking.
It is not easily angered. It keeps no record of wrongs.
Love
does not delight in evil but rejoices with the truth.
It always protects, always trusts, always hopes, always perseveres.
I have to look at those words.
Often
. Soak them in. What do they
really
mean?
It's over-whelming. Unimaginable. Really?! I'm supposed to do that? Be that? Love like that?
Truth is......I can't. Not without
His
grace.
Thankfully I have someone who will keep-on-keepin'-on with me. Even through my mistakes. Even when I'm unlovable. And after 5 years, it's safe to say, I love him even more. A different kind of love. A new kind of respect. A new level of gratitude. And even still, I think he's just as good to look at as he was 'back then':)
Thank you my love. Thank you .
Now I must go. He has surprised me with a short, sweet, quite get-away! Yay!